July 25th, 2022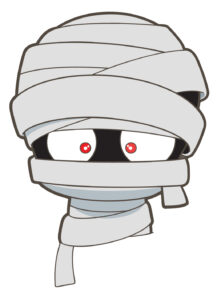 Afraid that you'll look like a mummy during facelift surgery recovery? Well, fear not because new advancements for Facelifts and Facial Rejuvenation surgery offer patients a choice for minimum downtime now.
Watch our doctor/wife facelift surgery segment that aired on Twin Cities Live awhile ago. Viewers were privy to a sneak peek into the  operating room as Lindsay is prepped for surgery. She talks candidly with Elizabeth Ries about the recovery process of having a facelift and why she chose to have surgery. Looking back, it was an enlightening experience for me to see the patient side of things and I appreciate her willingness to share our story.
Click here to watch. Check out this video from Twin Cities Live segment on facelift surgery and see the amazing reveal for yourself after her recovery.
July 6th, 2022
Choosing Breast Implant Sizes
Choosing a breast implant size that is right for you is sometimes a difficult choice. My plastic surgery practice has always been a philosophy based on freedom of choice. Patients are counseled to select their own size of breast implants and given opportunity to take as much time as they need to decide. We provide implant "sizers" for patients to try on several options before making their choice for breast augmentation or more commonly referred to as breast enlargement surgery. In addition, patients may also choose to have additional surgery to change their chosen implant size or even have implants removed. We encourage and allow women to have control of their body in a safe, nurturing environment and we respect their personal choices regarding any cosmetic surgery.