September 9th, 2021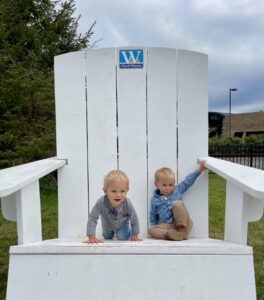 Are Mommy Makeovers Still A Thing? Many will agree that having children is one of the most rewarding experiences a mother may have. However, the physical effects of pregnancy, especially multiple pregnancies, can leave some women with unwanted and unflattering changes to the body. A Mommy Makeover is a combination of restoring breasts to pre-pregnancy size and shape (enlargement, reduction, lift) and abdominoplasty (tummy tuck) using body sculpting techniques of the abdomen to tighten stretched muscles and flatten the tummy. I do not recommend having both surgeries done at the same time and prefer to allow full recovery in between procedures. My patients are about even in choosing which surgery to do first and some are even satisfied with electing to do only the initial surgery.
The goal of this post-partum surgery is to restore the natural feminine shape due to changes in anatomy following pregnancy when diet and exercise are ineffective to correct. Yes, I still see patients considering this type of restorative cosmetic surgery. Patients report being very happy with their decision to have this surgery.
August 23rd, 2021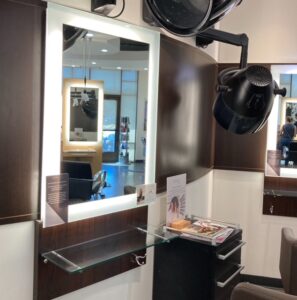 3 DETAILS TO TELL  SALON AFTER FACIAL COSMETIC SURGERY
While we want you to look and feel more confident without looking like you have changed your identity, our objectives include offering you the most natural results and 3 important tools for a safe recovery. When you are visiting your salon (aesthetician, hair guru or makeup artist) for the first time after having facial cosmetic surgery, please consider sharing this important information with them to ensure your safety.          
1. Tell them how you feel. Healing takes time and each person is different in the way they heal and the time it in which it takes. Although you may feel well enough to go back to most activities of daily living just a few days after surgery, your body is still healing and there may be areas of your face and scalp that are still sensitive or numb to the touch. Share this information and safety recovery tips with your stylist so that they may take necessary precautions to keep you safe and comfortable during your first salon appointment.
2. Show them your incisions. Incisions are necessary for surgery, but we carefully place the resulting scars in areas of your body where they will be hidden by natural skin creases, hairstyle and/or light make-up. The average scar takes about six weeks to heal. Share this information with your stylist to help protect healing skin from procedures or products that may be harmful during the recovery process.
3. Tell them about changes in sensation. Temporary changes in sensation are common after surgery. These changes may take up to six months to return to normal. During recovery you may experience numbness and/or tingling in your face and scalp and be unable able to judge whether something is too hot or too cold. If you experience these sensations following facial surgery, please inform your stylist, to help them protect you from unsafe styling routines and products.