April 18th, 2022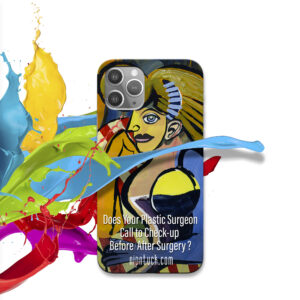 Does Your Plastic Surgeon Call to Checkup Before/After Surgery?
After more that 30 years in my private cosmetic surgery practice, I have found that 2 phone calls are especially helpful to ease any patient anxiety about having surgery or their recovery. I personally call every patient the night before surgery to see if they have any last-minute questions or concerns about what to expect in the morning upon arrival. This opportunity is also useful to remind them not to eat or drink anything after midnight. Patients often comment that they appreciate this phone call, and many are surprised that I took time to personally call them. In addition, patients receive a complete personalized booklet 2 weeks prior to surgery, which outlines very specific Do's and Don'ts in careful detail.
The second call I make is on the night following surgery. Because we require a patient to have a person stay with them for 24hrs after surgery, I sometimes speak to the caregiver when I  check in to see how everything is going. Every patient is given my direct phone number where I can be reached 24/7 with any concerns about recovery. In my experience, it is always beneficial to have a patient's questions answered promptly to help alleviate an undue stress. Recovery  seems to go smoother with this personal attention that I have added to patient care in the mix.
November 16th, 2021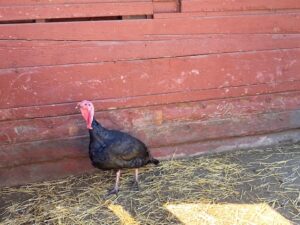 Neck sagging usually occurs right along with other changes to the face as we age. Laugh lines get more prominent and the jowls begin to sag, as the laxity of an aging neck skin causes it to look what is commonly referred to as turkey neck or turkey waddle. This usually requires a type of skin tightening procedure to get rid of the extra sagging skin.
Simple liposuction is not enough when loose skin is present. Sometimes saggy jowls may be disguised by a temporary procedure by injecting liposuctioned fat or medical fillers along the jaw line to plump up the area. Our NipntuckLite Medspa is ideal in correcting minor sagging for results without surgery. However, this measure is usually not enough when significant loose skin is apparent. For a more permanent solution, I usually recommend a facelift, which may easily address turkey waddle, in addition to resulting in a more youthful facial appearance overall. Fortunately, recent advances in techniques for facelift surgery have made relatively short recovery times possible now. Most of my patients can be out and about, looking great in about 5-6 days after the surgery. So, there is no need to keep a turkey neck unless, of course, it is Thanksgiving!