Facelift Tuneup: a Nipntuck Refresher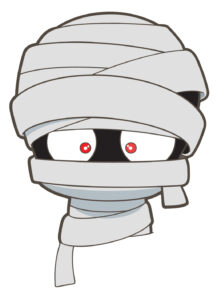 Updating Facelifts: Are you thinking about having a secondary Facelift? How do I know I'm ready? This is a common question of my patients after 8-10 years when skin laxity or sagging of the skin occurs, simply due to additional aging. Patients become quite accustomed to their refreshed look and begin considering a little nipntuck refresher. Happily, secondary facelifts are usually less painful and patients report a shorter recovery. This may be due to updated techniques and less sculpting needing to be done the second time around. Although some supportive wrapping helps to assure proper healing, it may be more comfortable and often worn for a shorter period of time, unlike our own cartoon mummy.
If you are considering a facial tune-up, I suggest making an appointment for a surgical consultation, which are always complimentary. When I discuss all the various options, patients are often surprised that sometimes less is best!