January 13th, 2022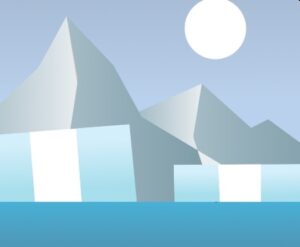 Replacing Silicone with Saline Implants Patient Blog
Statistics from The American Society of Plastic Surgery reveal that Breast Augmentation continues to be one of the TOP 5 elective cosmetic surgical procedures among the 15.6 Million cosmetic procedures done in 2020. In fact, it has been since 2006.
Reports show that currently Silicone Implants were used in 84% of patients while Saline Implants in only 16% of all breast augmentations. However, in my practice, I am seeing more women choosing saline implants when they are given a choice, based on safety concerns should a rupture occur and ease of replacement. The FDA requires patients be provided with adequate risk information silicone leak/rupture so that they can make fully informed decisions. Included in the guidelines is telling patients that breast implants are not intended to be lifetime devices. The longer a woman has implants, the more likely it is that she will need to have surgery to remove or replace them. Many plastic surgeons recommend replacing implants at the 10-year mark to avoid the statistical failure rate.
A recent patient decided to have her Silicone Implants replaced with Saline, nearing that 10-year mark. A Silicone leak or rupture is more complicated than having the basic salt water in Saline Implants. Here is her story:
I originally opted for Silicone Implants because of the natural look and feel. But when I consulted with Dr. Bashioum, he took time to explain the new advancements in the Saline version. He also talked about the safety and nature of leaks or rupture with Saline vs Silicone, so my decision was made at this point. The surgery was performed under local anesthesia and I didn't feel any discomfort during the procedure, making it easier to recover and return home after being discharged. I was surprised that I had no pain with the implant swap. Dr. Bashioum explained that it was kinda like changing a lightbulb. Replacement is quick and efficient, and the Saline Implant slides in uninflated, so the incision is small. I slept well the first night, trying to remain on my back, applying ice bags and continuing to drink water. The next morning, I was careful when moving about, but genuinely shocked that I still had no pain. My main difficulty was just remembering that I had surgery and needed to follow strict recovery instructions, pain or no pain. My breasts appear and feel just the same, having opted to keep the size the same. I look and feel great knowing that my mammograms will be easier to read and generally speaking, saline seems to be a safer choice for me.
August 23rd, 2021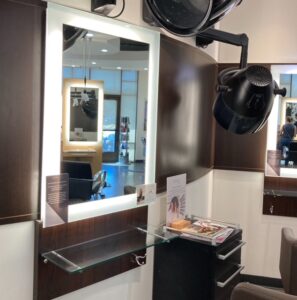 3 DETAILS TO TELL  SALON AFTER FACIAL COSMETIC SURGERY
While we want you to look and feel more confident without looking like you have changed your identity, our objectives include offering you the most natural results and 3 important tools for a safe recovery. When you are visiting your salon (aesthetician, hair guru or makeup artist) for the first time after having facial cosmetic surgery, please consider sharing this important information with them to ensure your safety.          
1. Tell them how you feel. Healing takes time and each person is different in the way they heal and the time it in which it takes. Although you may feel well enough to go back to most activities of daily living just a few days after surgery, your body is still healing and there may be areas of your face and scalp that are still sensitive or numb to the touch. Share this information and safety recovery tips with your stylist so that they may take necessary precautions to keep you safe and comfortable during your first salon appointment.
2. Show them your incisions. Incisions are necessary for surgery, but we carefully place the resulting scars in areas of your body where they will be hidden by natural skin creases, hairstyle and/or light make-up. The average scar takes about six weeks to heal. Share this information with your stylist to help protect healing skin from procedures or products that may be harmful during the recovery process.
3. Tell them about changes in sensation. Temporary changes in sensation are common after surgery. These changes may take up to six months to return to normal. During recovery you may experience numbness and/or tingling in your face and scalp and be unable able to judge whether something is too hot or too cold. If you experience these sensations following facial surgery, please inform your stylist, to help them protect you from unsafe styling routines and products.