July 12th, 2019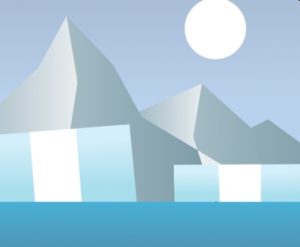 Wendi writes about silicone implants replaced with saline:  "I am a 62 year old female and have come to Dr. Bashioum for my 2nd set of breast implants. My first set was done 25 years ago and were silicone implants and I was super happy with the results. After 25 years, they needed to be replaced and that this time I went with the saline implants and couldn't be happier with the results once again. I definitely would recommend the saline implants over the silicone implants as they are softer and are more natural looking. The service I have received with Dr. Bashioum and his staff is definitely the best out there. All questions are answered in a manner that is easy to understand and the staff is very friendly and accommodating. The patient care before and after the surgery was amazing and I have had absolutely no problems since my surgery. Many thanks once again for the wonderful experience."
Dr. Bashioum replies: Dear Wendi, Thank you for sharing your experience in having your silicone breast implants replaced. As you noted, saline implants today are much improved from their first generation available many years ago. They also represent a safer choice in the event of breakage, in simply leaking saline, which is salt water. When presented with all the current information and guidelines, most of my patients do choose saline now. I am honored that you returned for your second surgery and you report being happy again with your results. It was our pleasure to provide you with the kind of experience that is our #1 goal. Thanks again for taking time to write on our Nipntuck Blog.
June 24th, 2019
Heating Pads After Cosmetic Surgery? No and here's why.
Contrary to the soothing warmth a heating pad delivers for common musculo-skeletal ailments and sports injuries, heating pads are NOT ever advised during convalescence from cosmetic surgery. A normal part of any surgical procedure is swelling, bruising and pain. Swelling in the skin and subcutaneous tissues not only reduces sensation, but also makes the delicate skin more susceptible to injury following surgery.
It's very important to exercise caution during cosmetic surgery recovery. Small nerves are disrupted during surgery, which leaves you with temporary numbness around the surgical site. Normally when the pad gets too hot for comfort, you just remove it. This is natural defense mechanism, which is temporarily lost following surgery. The skin is numb, the surgical site is swollen and is very susceptible to being burnt quite easily. Pain medication may also interfere in monitoring, so I recommend using ice with some water in a zipper bag applied gently in most cases and refreshed as needed. The water helps keep the ice at a safe temperature to safely ease pain and swelling.
Never use heating pads during recovery from cosmetic surgery due to the risk of skin burns and scarring. Note that this risk can remain present and last for up to six months following surgery during the recovery process. When in doubt, always consult your doctor.