July 6th, 2022
Choosing Breast Implant Sizes
Choosing a breast implant size that is right for you is sometimes a difficult choice. My plastic surgery practice has always been a philosophy based on freedom of choice. Patients are counseled to select their own size of breast implants and given opportunity to take as much time as they need to decide. We provide implant "sizers" for patients to try on several options before making their choice for breast augmentation or more commonly referred to as breast enlargement surgery. In addition, patients may also choose to have additional surgery to change their chosen implant size or even have implants removed. We encourage and allow women to have control of their body in a safe, nurturing environment and we respect their personal choices regarding any cosmetic surgery.
March 22nd, 2022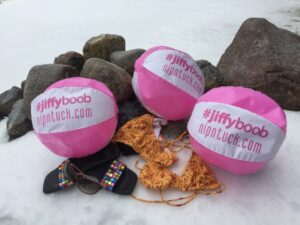 Dreaming of a Beach Party as temperatures start to get warmer, but the snow has not completely melted in Minnesota yet? Are you feeling  a bit deflated and want to get your bounce back? Maybe now is the time to explore your options before heading to the beach this summer.
We are especially excited to offer our patients the Nipntuck Natural Breast Enlargement™ which is an innovative procedure using your own fat to plump deflated breasts. We can help to sort out all your options that we like to smile and call #JiffyBoob!
For general breast surgery information online and here for a complimentary consultation, or simply call our office to request an appointment at our Lake Minnetonka Wayzata office at 952-449-4900.