Meet Dr. Bashioum
The Leading Minneapolis/St. Paul Cosmetic & Plastic Surgeon
Ralph W. Bashioum MD, FACS has over 30 years experience as a Minneapolis plastic surgeon specializing in elective cosmetic surgery and is Board Certified by the American Board of Plastic Surgery. Dr. Bashioum  is a member of many professional associations, including:
American College of Surgeons
American Society of Plastic Surgeons (ASPS)
International Society of Plastic Regenerative Surgery
International Society of Aesthetic Plastic Surgeons
American Society for Aesthetic Plastic Surgery (ASAPS)
Appointed to the Electronic Communications Committee
Leader In  Regenerative  Cosmetic Procedures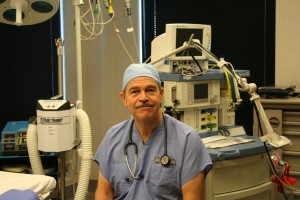 Dr. Bashioum is a leader in Regenerative Medicine and has a particular interest in  breast augmentation procedures, where autologous (your own) fat cell transfer makes  natural breast enlargement  possible without the use of implants. The new fat grafting transfer  technique also allows facial rejuvenation with natural anti-aging results without incisions or the use of artificial fillers. Dr. Bashioum specializes in all aspects of elective cosmetic, and is well known for Mommy Makeovers, which are custom procedures designed to restore a woman's figure after having children.
Dr. Bashioum developed Nipntuck.com, as a comprehensive educational resource for patients about information regarding all facets of elective cosmetic surgery. Dr. Bashioum co-founded TRY, a volunteer program offering free gang tattoo removal for at risk youth, serves on the University of MN Landscape Arboretum Board of Directors and is an avid gardner.