April 9th, 2012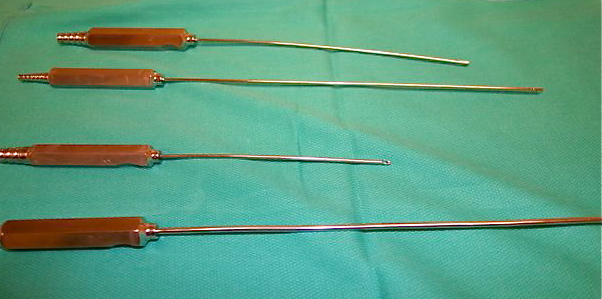 When surgeons consider incorporating the newest technologies for liposuction into their practices, they need to be wary of the hype. There is wisdom in critically evaluating the science that verifies safety and efficacy.   According to Dr. Peter B. Fodor, UCLA Medical Center in Los Angeles and past president, American Society for Aesthetic Plastic Surgery, "new techniques should be based on its ability to provide outcomes representing objective improvements relative to existing methods that are sufficient to justify costs and risks."   The technologies for noninvasive lipoplasty are growing exponentially, as are the big marketing efforts from their manufacturers.
Traditional suction-assisted liposuction still remains my main choice for appropriately selected patients in my practice. It has evolved slowly and enjoys a long history with proven efficacy.   Traditional liposculpture not only allows me to remove adequate volumes of fat, but specialized smaller cannulas can be used for delicate fat removal involved with designing customized sculpting for patients.
February 9th, 2011
There are about 285,000 liposuction procedures performed each year.  Springtime is the prime season that I see an uptick in calls from patients asking about liposuction.   As the temperatures finally begin to moderate in Minnesota, consultations in my office gradually switch from a focus on facial rejuvenation to body contouring procedures.   Spring is also a popular time to escape from cooler climates.   Perhaps it's only a coincidence, but my patients often mention plans for vacations like cruises and island getaways.   It makes sense that liposuction might offer a boost for looking good in beachwear.
Liposuction and liposculpture also continue to be very popular year-round as new techniques are always hyped in the media.  However, the lipid or fat reducing method remains basically the same, but the new trendy gimmicks make great headlines.   I find that refined traditional liposuction is quite effective in body sculpting surgery.
Next time: Summer Accessories