March 13th, 2019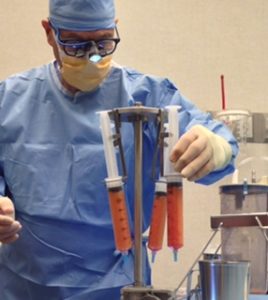 Breast Enlargement is #1 Surgery for 2018. The American Society of Plastic Surgeons has released their annual cosmetic surgery stats compiled for 2018. Again, in the #1 spot is Breast Augmentation (enlargement). In fact, the Top Five are all breast procedures. Over 1.8 million cosmetic surgeries were done last year, in addition to almost 16 million minimally invasive procedures like Botox®.
Not surprising, Liposuction increased by 5% last year, with an intensified interest in fat grafting surgery, where liposuctioned fat cells are reintroduced to sculpt or plump another area in the body. I have noticed that our office is receiving more calls for consultations for this relatively new application designed for liposuction and liposculpture. I find that the popularity has increased by offering natural breast enlargement, natural facial rejuvenation and sculpting other parts of the body using the patients own fat. It is an exciting time to be a cosmetic plastic surgeon.
June 11th, 2015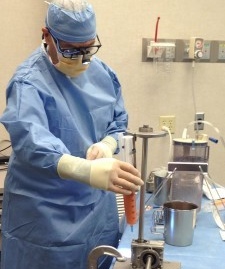 Fat Grafting has been called a dream come true. Who hasn't heard someone say they wish that they could suck fat from one area and reposition it someplace else. A tummy tuck or abdominoplasty surgery routinely includes liposuction of excess fat in the abdomen. A new technique allows plastic surgeons to gently remove this fat and prepare it to be injected in other areas. Lipo fat grafting is an effective technique to enhance breast shape/size or to use as a natural filler for lip wrinkles and natural facial rejuvenation, replacing the use of artificial dermal fillers in anti-aging injections. Other common areas for carefully harvesting excess fat during liposuction or liposculpture are the thighs, flanks and hips. This procedure is one of the most exciting cosmetic surgery developments that I've seen during my more than 30 years in practice.
Photo: Dr. Bashioum preparing for Fat Grafting