February 24th, 2015
At Nipntuck.com our goal is for you to look better naturally. We want you to feel more confident in your skin without looking like you've changed your identity! Because we want to give you the most natural results, other people in your life may not realize you've had cosmetic surgery. Cosmetic surgeons and salon professionals have one goal in common: we want you to look more beautiful. So if you are visiting your stylist (aesthetician, hair guru or makeup artist) for the first time after having facial cosmetic surgery, please consider sharing a little bit of information with them…            
Tell them how you feel. Healing takes time and each person is different in the way they heal. Although you may feel well enough to go back to most activities of daily living just a few days after surgery, your body is still healing and there may be areas of your face and scalp that are still sensitive to the touch. Share this information with your stylist so that she/he may take necessary precautions to keep you safe and comfortable during your treatments.          
Show them your scars. Scars are necessary for surgery but we aim to place scars in areas of your body where they will be hidden by natural skin creases, hair and/or light make-up. The average scar takes six weeks to reach 80% of its maximum strength, so if you have recent scars from facial surgery, please let your stylist know so that she/he may protect healing skin from further stress.
Tell them about changes in sensation. Temporary changes in sensation are common after surgery. These changes may take up to six months to return to normal. During this time you may experience numbness and/or tingling in your face and scalp and you may not be able to carefully judge whether something is too hot or too cold. If you have residual numbness and/or tingling after facial surgery please share this information with your stylist and allow them to protect you from potentially damaging styling tools and products.
Hair graphic designed by freepik.com
June 10th, 2013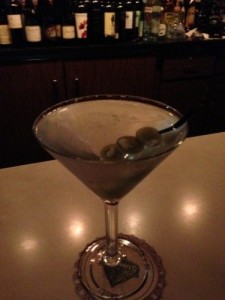 Reader Question: I'm having surgery right after the 4th of July. Can I still have a cocktail to celebrate?
Pre-surgery instructions include many do's and don'ts.  One of the most frequent questions I hear relates to alcohol use before and after surgery.  I advise my patients not to have any alcoholic drinks (including beer and wine) for one week before surgery, also to refrain from having any alcoholic beverages for two days after  your surgery date and to not resume as long as you are taking prescription medications.
Numerous studies have been done about the effects and risks from alcohol and drinking prior to surgery. Alcohol interferes with anesthetic medicines and may contribute to excessive bleeding.   If you might have difficulty in complying with these restrictions, it is important to address your concerns with your physician prior to surgery.