February 4th, 2019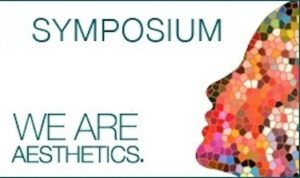 The American Aesthetic Society Facial and Rhinoplasty Symposium Feb 2019
I had an opportunity to participate in discussion of advanced techniques in facial rejuvenation and to evaluate aesthetic surgery of the face, nose and neck. Our goal as plastics surgeons is to achieve optimal aesthetic outcomes with an emphasis on patient safety. While lipo fat grafting transfer is still relatively new in aesthetic practices, its gaining in popularity. A new study resulted in a presentation of advanced techniques in structural fat grafting at this symposium. We continue to refine the use of fat cells to offer our patients a natural solution to rejuvenate and sculpt in groundbreaking ways.
March 20th, 2013
Last week in Miami, I participated in the  American Society of Plastic Surgeons 1st Regenerative Medicine Summit focusing on fat grafting.  This is the wave of anti-aging treatments of the future.
Regenerative medicine has the real potential to change the   way we treat the aging body, impacting both reconstructive and aesthetic surgery. It is the future of medicine happening right now. ASPS's summit focused on clinical applications of regenerative medicine and fat grafting for  both aesthetic and reconstructive surgery.
Of particular interest to me are the advancements in implant-free breast enlargements and incision-free facial rejuvenation.  This is an exciting time to be a plastic surgeon.  More on that next.