November 23rd, 2019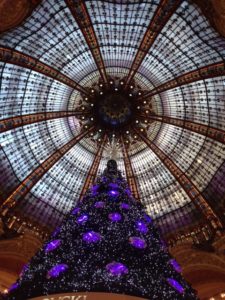 Anti-aging quick fixes or minor nipntucks usually do not offer permanent changes. However, a short clinic visit for Botox® and facial fillers, the minimally invasive procedures can offer facial rejuvenation with minimal downtime and quick recovery just in time for the Holidays. Recent advances in fat grating techniques, can also give patients a more permanent solution.
Fat grating or lipo-transfer utilizes liposuction and repurposing the fat to plump sagging faces, minimize lip wrinkles and more. Fat is removed from areas like the abdomen or thighs and the concentrated fat cells are injected and sculpted into targeted areas for facial rejuvenation. For more information on Fat Grafting for Facial Rejuvenation, click here.
Photo: Haute Holiday tree in Paris.
February 4th, 2019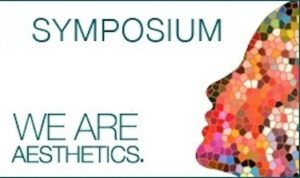 The American Aesthetic Society Facial and Rhinoplasty Symposium Feb 2019
I had an opportunity to participate in discussion of advanced techniques in facial rejuvenation and to evaluate aesthetic surgery of the face, nose and neck. Our goal as plastics surgeons is to achieve optimal aesthetic outcomes with an emphasis on patient safety. While lipo fat grafting transfer is still relatively new in aesthetic practices, its gaining in popularity. A new study resulted in a presentation of advanced techniques in structural fat grafting at this symposium. We continue to refine the use of fat cells to offer our patients a natural solution to rejuvenate and sculpt in groundbreaking ways.