July 21st, 2014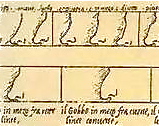 Kristina had a rhinoplasty or nose job and writes:
Thanks to Dr. Bashioum and his team, I feel much more confident about my nose! I told him what I wanted and he did exactly what he said he would do to fix what bothered me.  I am now five weeks out from the surgery and I love the results. Thank you all for your support. I am going to recommend Dr. Bashioum to all my friends and to my mom for her upcoming surgery.
Read more.  Nose surgery has jumped to the second most popular cosmetic surgery request after breast augmentation. According to the ASPRS, 252,352 patients like Kristina have chosen to have their noses reshaped.
Dr. Bashioum describes a typical rhinoplasty, with video clips during actual surgery (not Kristina).  Follow another one of Dr. Bashioum's nose surgeries from start to finish:
Patient Lisa's diary of nose surgery
After photo and patient comments
April 23rd, 2013
Recent Patient talks about having Lipo Fat Transfer for natural facial rejuvenation .
RJB writes: "I'm a fit and health conscious 46 year-old woman. Recently my reflection in the mirror seemed tired and older than it should. The area under my eyes, the lines from nose to mouth, and my lips and cheeks had definitely changed! My main goal was to just look like the healthy young person  that I am.
I had a consultation with Dr. Bashioum about options to improve my problem areas. He suggested fat grafting, which involves careful liposuction to harvest your fat, then injecting it into target areas. According to Dr. Bashioum, fat grafting provides regenerative properties and it  really works to address the look of aging by plumping up my hollow areas where I had lost some fat layer. I was very excited about this because it's natural, using my own fat vs. some other injectable, so I scheduled the procedure."