January 25th, 2019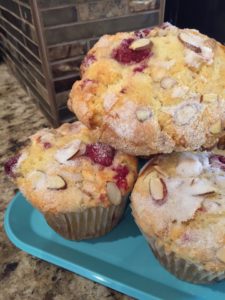 Abdominoplasty surgery or the Tummy Tuck procedure remains in the TOP 5 most requested cosmetic surgeries. Tummy tucks also rank second, following breast enlargement in overall patient satisfaction. Reasons why patients seek surgery include loss of muscle and skin tone, sagging skin and a  tummy pooch or bulge due to pregnancy or fluctuations of weight gain/loss. Patients that I see complain about the resulting appearance to their tummies, commonly called muffin top. Surgery is sometimes required to repair these changes when exercise and diet have failed. The tummy Nipntuck procedure uses liposuction, surgical skin removal, and/or muscle tightening to achieve a flatter stomach. My patients reflect the national norm in reporting great satisfaction after having this cosmetic surgery. When this procedure is combined with breast restoration following pregnancy, it is referred to as the "Mommy Makeover." I strongly recommend doing each procedure separately to insure proper healing and minimizing complications that might arise when doing both at the same time. Mommy Makeovers have become more popular in recent years as more women no longer accept the physical changes that sometimes occur to their body, often caused by the residual result of their pregnancy.
To watch our television interview with my patient (a mother or 3) about her experience and how it changed her self-image following surgery, watch here.
Read more here from our Patient Blog.
Photo courtesy of Pink Mocha Cafe, Hartland.
February 12th, 2018
Angel Starr writes, "Dr. Bashioum takes great care of his patients before, during and after each procedure. He always educates the patient and discusses the risks involved. My personal experience with him has been fantastic. He treats every patient as if they are his own family member. His entire staff makes you feel so at ease."
Dr. Bashioum's reply:  Thank you, Angel! I believe in giving my patients full informed consent, an important cornerstone in building trust throughout my practice and based on our Cosmetic Surgery Bill of Rights that I developed. It's very gratifying to hear that we met patients expectations and appreciate your sharing your thoughts about your experience on FB. I am happy to share your comments with my staff and brighten their day, just as you have done. We will be posting our Cosmetic Surgery version of the Bill of Rights in its entirety next month.