August 2nd, 2021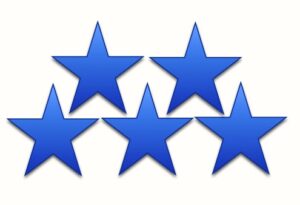 What a nice way to start out this month! A hearty thank you to Brooke for sharing a 5-Star Google rating for her cosmetic surgery experience, which I happily shared with staff this morning. It is my practice philosophy to give my patients Informed Consent and I believe discussing surgical options is really important, as is answering all their questions. We also welcome second clinic visits to patients where that might be helpful.
Brooke writes, "Every step of this process was smooth. The staff were all very friendly and Dr. B is simply the best. It's a big decision to go under the knife and I wouldn't trust my body with anyone else. Always available to answer my questions and treated me with kindness and respect."  Dr. Bashioum's reply: Dear Brooke, Thank you for your 5-Star Review today. It means so much to hear that you are pleased with your cosmetic surgery experience and it is always a joy to share with my staff. We are dedicated to providing our patients with exceptional care and I believe that fully answering all questions contributes to trust in making the important decision to have surgery and then having that care extending throughout recovery. Thank you again for sharing your comments.
July 12th, 2021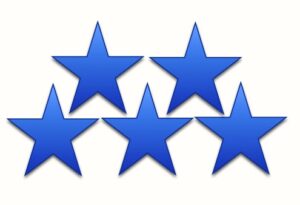 It is always rewarding to receive a 5-Star Review Rating and in this case, my patient understood the importance of my health and safety guidance regarding cosmetic surgery and successful outcomes. Robin, thank you for your very kind comments, here is an excerpt:
Robin writes: "5 stars is not enough to describe my experience at Bashioum Cosmetic Surgery Center! Dr Bashioum was wonderful in explaining the process for fixing my eyes. He also explained why it was necessary to lose more weight before being able to have a successful tummy tuck. Not just the cosmetic reasons but for health reasons as well. My husband went with me for my consult, and we were both impressed with the level of concern for the best possible outcome. The care I received before, during and after the procedure was outstanding. Anytime I had a question, they were quick to respond. I would never go anywhere else, see you in the fall/winter when I achieve my weight loss goals.