March 6th, 2023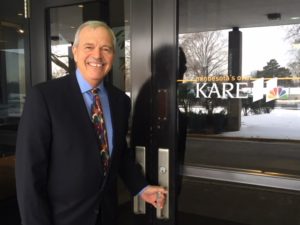 When asking patients why they chose me to do their surgery, I'm often surprised at the variety of answers. While it seems qualifications are important, length of experience and referrals from family or friends seem to top the list. With the rapid rise of social media, no doubt this may play a role as well. My patient shares her thoughts in excerpts from a previous blog.
Jessie writes, "To prepare myself for the rhinoplasty surgery, or nose job, I researched various websites, such as plasticsurgery.org, and Dr. Bashioum's own website, nipntuck.com. I was most happy to find that Dr. Bashioum told me that we were working with my own nose, hence making the surgery look more natural (to harmonize with my facial structure).
I choose Dr. Bashioum for many reasons. Above all, I wanted a qualified surgeon; someone skilled and experienced, because I know this will make all the difference in the result of my surgical procedure. A friend recommended him, because she was very happy with the quality of the surgical staff and her own results. She in turn was also originally recommended to Dr. Bashioum by a co-worker, who also had surgery. When choosing a doctor, I was not necessarily concerned with specific certifications, but personal references. Personal referrals led me to choose Dr. Bashioum for my surgery. During my consultation, I also enjoyed meeting members of the staff and feel confident that they are aware of my individual needs and truly do care about me.
November 19th, 2015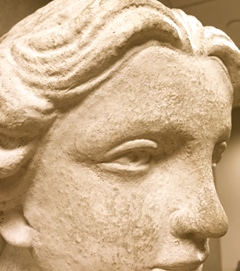 I don't like my nose, can you change it? Yes and plastic surgeons most often want to give you the results that you want. I really think this stems from a profound sense of responsibility regarding patients that are placed in a  physicians care.  This responsibility is firmly instilled in residents during plastic surgery training. Within the specialty of elective cosmetic surgery, choice plays a bigger role than surgeries of a more critical emergency nature. In an elective cosmetic setting, both the surgeon and their patient have the luxury of time to consider their options.  Rhinoplasty, frequently referred to as "Nose Job" is one such surgery where many options might be considered. Patients frequently bring in pictures saying, I want my nose to look like this. While choices are many, several factors dictate whether this nipntuck request represents realistic expectations. It is  important to understand the possibilities and limitations presented by the anatomy of a particular nose, the aesthetics of the individual facial structure and  desires of the patient. These physical findings represent many of the factors that are involved in designing a nose surgery. No two noses are alike.
Modern rhinoplasty philosophy and techniques do give us a vast number of combinations with regards to a specific nose surgery.  We are able to either increase or  decrease the size of any part of your nose.  For example, a surgeon might increase the height of the bridge of the nose, while decreasing the width of the tip. These techniques comprise my particular surgical plan customized for each patient. However, these techniques are not as precise as sculpting a piece of metal or clay, but this surgery has high patient satisfaction. Before/After photographs will usually give you a sense of the surgeon's personal skill.  Several of my patients have shared their experience with having a rhinoplasty or nose job.
My patient, Lisa, graciously contributed her own rhinoplasty recovery diary to share on our blog. Besides writing a day-to-day account of her healing process, she also agreed to have her rhinoplasty surgery filmed. Click here to  read Lisa's blog  and see her After Photo. Watch some  film clips of actual surgery.