August 23rd, 2019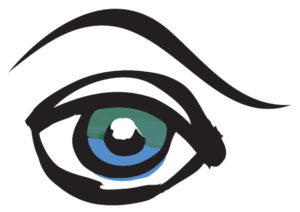 Daria writes Google 5-Star review, "I went to Bashioum Cosmetics for an eyelid lift and couldn't be happier with the experience and my results. The staff is incredibly friendly, caring, and professional, and Dr. Bashioum is very skilled in his art with great bedside manner. Thank you all at Bashioum Cosmetics for a wonderful experience! I can't wait for my next "update" with you all!
Dr. Bashioum replies, "What a nice way to end the week, by reading your 5-Star review this morning! It is always a pleasure to hear from patients that we met their expectations and gratifying to know that our effort to provide a pleasant surgical experience for our patients is appreciated. I will be especially pleased to share your comments with my great staff, because we all strive to provide the experience of having eyelid surgery that you have described. Thank you for your most kind comments." Dr. Ralph Bashioum
May 11th, 2017
Forehead lift surgery may be considered to correct drooping or sagging eyebrows, prominent forehead wrinkles and/or hooding (drooping) upper eyelids, and is effective in providing facial rejuvenation. A forehead lift is also called a brow lift, endoscopic forehead lift, or upper facelift. Factors contributing to these commonly unwanted changes in our facial appearance include normal aging, genetics and sun exposure. During a forehead lift surgery, forehead skin and muscle are surgically sculpted, repositioned, and/or tightened to rejuvenate the forehead for a more youthful appearance.
KSTP's Twin Cities Live cameras followed our patient during her experience Bashioum Cosmetic Surgery Center having a forehead lift. Connie was bothered by a family history of prominent forehead wrinkles and sagging brows, so she considered surgery when Botox® failed to correct her concerns. She was filmed on the day of her surgery and 6 weeks later, Dr. Bashioum joined her on the TCL set to discuss her procedure and recovery. Many thanks to Connie for sharing her story and allowing cameras to document her stunning result.
Watch her video here. https://youtu.be/EeuaG3119Rs