June 10th, 2013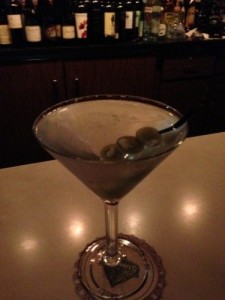 Reader Question: I'm having surgery right after the 4th of July. Can I still have a cocktail to celebrate?
Pre-surgery instructions include many do's and don'ts.  One of the most frequent questions I hear relates to alcohol use before and after surgery.  I advise my patients not to have any alcoholic drinks (including beer and wine) for one week before surgery, also to refrain from having any alcoholic beverages for two days after  your surgery date and to not resume as long as you are taking prescription medications.
Numerous studies have been done about the effects and risks from alcohol and drinking prior to surgery. Alcohol interferes with anesthetic medicines and may contribute to excessive bleeding.   If you might have difficulty in complying with these restrictions, it is important to address your concerns with your physician prior to surgery.
August 13th, 2012
I am now 7 weeks post-op following my abdominoplasty or tummy tuck surgery and I love my stomach!  The swelling isn't completely gone yet, but so far the results are fantastic.  I've NEVER had such a flat stomach in my whole life.   I haven't really changed sizes much, but my clothes fit very differently.
I decided to share my experience because I never thought that this was possible.  I always thought that cosmetic surgery was out of my reach.   Hollywood moms do this…not Midwestern moms!   Well, this Midwestern mom sure did and it was worth it.  Losing all of the extra weight that I wanted to lose before surgery worked out great, because now I feel like my tummy tuck was the finishing touch.   Most of the people in my life don't really notice a huge change, but I feel completely different.   For the first time in my life, I don't think about my stomach.
THAT made the whole thing worth it!
Thank you for sharing this experience with me.