February 24th, 2015
At Nipntuck.com our goal is for you to look better naturally. We want you to feel more confident in your skin without looking like you've changed your identity! Because we want to give you the most natural results, other people in your life may not realize you've had cosmetic surgery. Cosmetic surgeons and salon professionals have one goal in common: we want you to look more beautiful. So if you are visiting your stylist (aesthetician, hair guru or makeup artist) for the first time after having facial cosmetic surgery, please consider sharing a little bit of information with them…            
Tell them how you feel. Healing takes time and each person is different in the way they heal. Although you may feel well enough to go back to most activities of daily living just a few days after surgery, your body is still healing and there may be areas of your face and scalp that are still sensitive to the touch. Share this information with your stylist so that she/he may take necessary precautions to keep you safe and comfortable during your treatments.          
Show them your scars. Scars are necessary for surgery but we aim to place scars in areas of your body where they will be hidden by natural skin creases, hair and/or light make-up. The average scar takes six weeks to reach 80% of its maximum strength, so if you have recent scars from facial surgery, please let your stylist know so that she/he may protect healing skin from further stress.
Tell them about changes in sensation. Temporary changes in sensation are common after surgery. These changes may take up to six months to return to normal. During this time you may experience numbness and/or tingling in your face and scalp and you may not be able to carefully judge whether something is too hot or too cold. If you have residual numbness and/or tingling after facial surgery please share this information with your stylist and allow them to protect you from potentially damaging styling tools and products.
Hair graphic designed by freepik.com
July 16th, 2014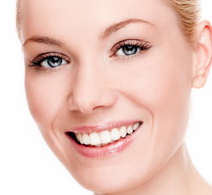 Please allow us to toot our own horn! Danielle wrote to us about having a brow lift or forehead lift in a previous post. While we celebrate the summer season, it's a pleasant task to reflect on comments that our patients have written about choosing to have surgery with us.
According to The American Society of Plastic Surgeons, which I am a member, almost 45,000 forehead lift procedures are performed annually. A patient typically  comes to see me when they experience low or sagging eyebrows, causing their upper eyelids to droop over their eyes. Droopy eyebrows may contribute to looking tired and aged. A forehead lift or sometimes called a brow lift, is an effective procedure for both men and women to raise the eyebrows to more natural position on the face. This repositioning helps to create a more youthful appearance. We are pleased to share Danielle's comments again and we are delighted she is happy with her decision.
Daniell writes:  "I had a forehead lift about 6 months ago and am so pleased with the whole experience.   Dr. Bashioum is absolutely wonderful — very kind and concerned about his patients' happiness and well-being.   He was available to me at all times in the weeks after my surgery, which was reassuring.   And, of course, the results of my lift are great, too.   Surgery can be scary, but Dr. Bashioum and his fabulous staff made it a comfortable experience. I would do it again in a heartbeat."
Photo of professional model: Courtesy of  The American Society for Aesthetic Plastic Surgery, which I am a member.