Patient Comment Highlights: Brow Lift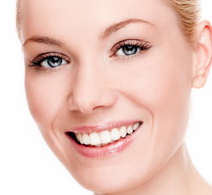 Please allow us to toot our own horn! Danielle wrote to us about having a brow lift or forehead lift in a previous post. While we celebrate the summer season, it's a pleasant task to reflect on comments that our patients have written about choosing to have surgery with us.
According to The American Society of Plastic Surgeons, which I am a member, almost 45,000 forehead lift procedures are performed annually. A patient typically  comes to see me when they experience low or sagging eyebrows, causing their upper eyelids to droop over their eyes. Droopy eyebrows may contribute to looking tired and aged. A forehead lift or sometimes called a brow lift, is an effective procedure for both men and women to raise the eyebrows to more natural position on the face. This repositioning helps to create a more youthful appearance. We are pleased to share Danielle's comments again and we are delighted she is happy with her decision.
Daniell writes:  "I had a forehead lift about 6 months ago and am so pleased with the whole experience.   Dr. Bashioum is absolutely wonderful — very kind and concerned about his patients' happiness and well-being.   He was available to me at all times in the weeks after my surgery, which was reassuring.   And, of course, the results of my lift are great, too.   Surgery can be scary, but Dr. Bashioum and his fabulous staff made it a comfortable experience. I would do it again in a heartbeat."
Photo of professional model: Courtesy of  The American Society for Aesthetic Plastic Surgery, which I am a member.