August 12th, 2020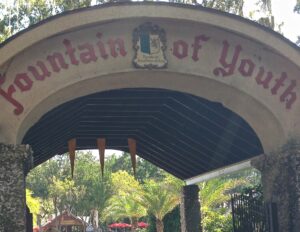 While the Fountain of Youth may be somewhat of a fairytale recounting the mythical waters with rejuvenation powers, cosmetic surgery and less invasive treatments do come close. If you are considering a post-quarantine refresher, our office follows safe and fully compliant CDC guidelines for in-person consultations or scheduled virtual consultations by request.
An archeological park dedicated to the Spanish explorer Ponce De Leon's quest to find the Fountain of Youth actually exists in St. Augustine, Florida. It marks the spot where he landed in 1513. On a recent road trip, we couldn't resist stopping to see it, pictured above.
November 23rd, 2019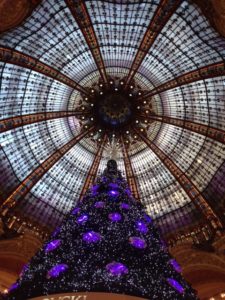 Anti-aging quick fixes or minor nipntucks usually do not offer permanent changes. However, a short clinic visit for Botox® and facial fillers, the minimally invasive procedures can offer facial rejuvenation with minimal downtime and quick recovery just in time for the Holidays. Recent advances in fat grating techniques, can also give patients a more permanent solution.
Fat grating or lipo-transfer utilizes liposuction and repurposing the fat to plump sagging faces, minimize lip wrinkles and more. Fat is removed from areas like the abdomen or thighs and the concentrated fat cells are injected and sculpted into targeted areas for facial rejuvenation. For more information on Fat Grafting for Facial Rejuvenation, click here.
Photo: Haute Holiday tree in Paris.