May 14th, 2012
Example of a typical Saline Implant (not Sue's surgery).  307,000 women chose breast augmentation last year.
Sue writes about her experience:
My breasts went down a cup size after I breast fed my children. I wanted to have them fixed for years, but put it off. I finally decided to go in and have them enlarged to fix them. It has now been four weeks since I had them done. I must be honest, it did take a little bit of time for me to get used to them. But I love them now and am sorry that I waited so long to have them done.
I encourage anyone that is thinking about having them done to go in for a consultation with Dr Bashioum and his staff. They answered all of my questions that I had and I never felt pressured. I will definitely pick Dr Bashioum again if I have any more work done.
March 26th, 2012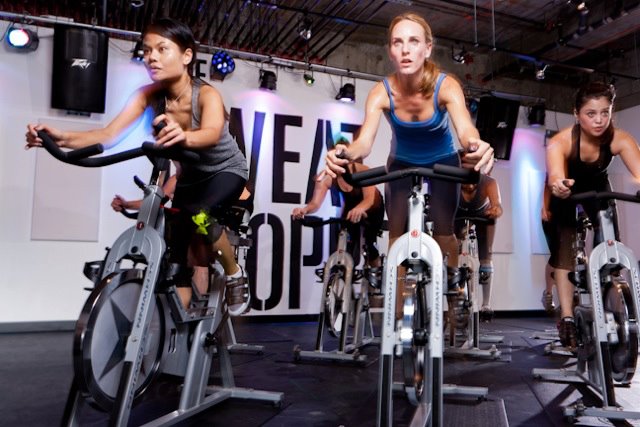 Hi, I'm Melissa.   It's been awhile since I wrote my breast enlargement blog and I'm happier than ever.   This photo was taken at The Sweat Shoppe, an indoor spin cycling facility where I am an instructor now.  It offers Classic Cycle (room temperature about 68 degrees F) and Sweat Cycle (75-80 degrees F).   I love teaching in the warm temps, because warm muscles, amazing music and sweat assures great work-outs!
The studio is on Magnolia Blvd, in the trendy NoHo Arts district of Hollywood.   We are proud to boast several celebrity customers, but I can't reveal any names.   You'll have to sign up to check it out!
Read more: