November 4th, 2015
We're back again and the KQRS Morning Show broadcast in Las Vegas is around the corner. We have been a sponsor since the beginning of the traveling circus that is the morning show, so this last road trip to Vegas promises to be a great send-off!
Why not take the Nipntuck quiz? It's an unauthorized version of the Family Feud. KQ Listeners click here, give us your best responses to the 10 survey questions for your chance to win fabulous prizes! Tune in to see if your responses make the top 5, as two star-studded teams go head to head LIVE on the KQ Morning Show Las Vegas Broadcast on Thursday, November 12! Survey says: You might be a winner.
If you aren't lucky enough to join us live at the Tropicana, tune in to KQ on Thursday, Nov. 12th and Friday, Nov 13th morning to hear what you're missing. Yes, it is Friday the 13th so tune in!
November 20th, 2013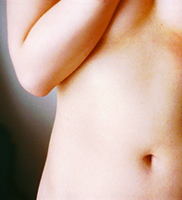 Nipntuck Naturalâ"¢  is a revolutionary new way of thinking about plastic surgery. I am pleased to offer patients the option to choose new no  implant breast enlargement surgery, as debuted on the  KQRS Morning Show broadcast in Las Vegas, last year and I talked about it on stage this year. As Brad Blanks mentioned "Booty to Boob" is real and fat from one area can be used to sculpt fuller breasts without using implants.
Regenerative medicine features this specialized fat grafting procedure. Typical donor sites for fat cells include areas of the abdomen or flanks. Fat grafts naturally contain a population of adipose specialized cells. The regenerative properties of these cells are particularly effective for the new procedures, because the fat cells become a natural living part of the tissues wherever it is placed.
This revolutionary technique is not limited to cosmetic breast surgery. These special properties are beneficial for many types of anti-aging procedures, such as facial rejuvenation. Fat grafting is an outpatient, clinic-based procedure and the quick recovery is changing many aspects of cosmetic plastic surgery today. I find that my patients appreciate having another option when it comes to breast enlargement. Nipntuck Naturalâ"¢ is effective in using this new natural technique to offer fuller breasts, without the worry of having implants.