October 6th, 2014
October is Breast Cancer Awareness Month. Join us tomorrow on  Twin Cities Live to see an amazing story of one women and her breast cancer survival journey. Learn about the  exciting advances for the treatment and reconstruction strategies following diagnosis of breast cancer. Fat grafting is the newest treatment to repair breast asymmetry following a lumpectomy surgery and TCL filmed our procedure last month.  Autologous  or patient's own liposuctioned fat is used to sculpt a more natural looking breast. Fat is rich in stromal cells, which have regenerative properties that are especially effective in healing tissues damaged by radiation therapy often prescribed for lumpectomies. Lipo-fat grafting is a successful and natural technique for women wanting to avoid extensive surgery to correct the uneven breast shape or divot created by lost tissue from a lumpectomy. Fat grafting is also now available for natural reconstruction following mastectomy.
Watch the video here and see Kristina's amazing recovery and how her outlook on life has improved!
June 4th, 2014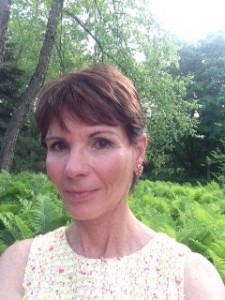 Watch our new doctor/wife facelift surgery segment that aired on Twin Cities Live yesterday. Viewers get a sneak peek into the  operating room as Lindsay is prepped for surgery. She talks candidly with Elizabeth Ries about the recovery process of having a facelift and why she chose to have surgery. I try to get a few words in, but she steals the show. Judging by her personal reaction to the before and after photos they put onscreen, it's obvious she likes her brand new haircut and feels good about her more youthful appearance. It has been an enlightening experience for me to see the patient side of things and I appreciate her willingness to share our story.  It is interesting to look back and reflect on the surgery from the perspective of doctor/husband and patient/wife.
Special thanks to Katie and Julie at Reflect Salon and Spa at their flagship location in Plymouth for providing hair and makeup for Lindsay today on Twin Cities Live.