January 17th, 2019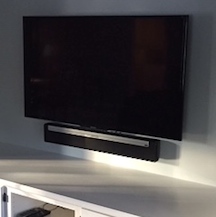 My name is Melissa. I'm in my 30 years of living, I've never had any sort of surgery. I delivered all of my 3 children naturally and nursed all of them for a full year. I would say I took pretty good care of myself while pregnant. I exercised. I ate decently. But there was still a little side of my body that never reverted back to my pre-mommy days. My husband and I decided quite quickly after we had our third child, with a count of 1 girl and 2 boys, all under the age of 5, that we were DONE! The chapter of baby-making was closing and the "Restoring of me" chapter was beginning. In fact, the wind was blowing the pages open.
I never ever second-guessed my decision to nurse my children. I went 14 months with my first-born, 8 months with my middle child and a full year with my last born. I even used a breast pump as well, to keep the supply and demand up. And now 5 years later, I look in the mirror and look for the missing boobs I once had. I long for those days when I was nursing, because my breasts were at their prettiest. I had cleavage… I had shape… I had my husband's eyes locked on me… Now fast forward 5 years and I've got nothing, yet!
At the time I came to terms with pursuing breast augmentation, my husband, as well, was pursuing a new 52″ flat screen TV, with a 5 speaker surround sound system. "Wow honey, isn't the television we currently have just 5 years old?" Of course it was! "And so we're getting all new everything because why?" I asked. Oh, because he wanted to. And then that is when it became clear to me. I, too, can have something I want and it certainly wasn't going to be anything flat! Listen to the radio ad here.
Read more of Melissa's original blogs or use BLOG Search for "Melissa Blog" for more blogs and videos
https://wp.me/p7wqkx-6z, https://wp.me/p7wqkx-9w, https://wp.me/p7wqkx-gD
September 18th, 2014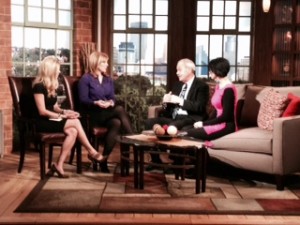 In case you missed the live episode for our #MommyMakeover series, here is another segment for  Twin Cities Live  on  KSTP-TV. Lisa graciously shared her own personal experience about considering and deciding to have breast enlargement restoration surgery after pregnancy. Her story is typical of patients we see that are unhappy with physical changes that may occur following pregnancy and nursing. We thank Lisa for allowing the Twin Cities Live cameras to document her journey.  Please click here to watch  our patient's story of surgery, recovery, as we reveal her final result on  TCL.
Photo: Dr. Bashioum and Lisa on the Twin Cities Live set at KSTP, St. Paul, MN.