July 27th, 2016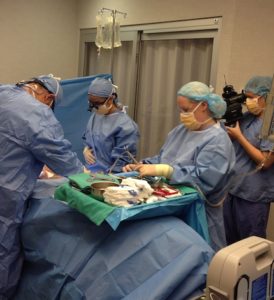 305,856 breast enlargement surgeries were performed last year, again landing in the Top 5 requested cosmetic surgery procedures. According to a recent study reported by The American Society for Aesthetic Plastic Surgery (ASAPS), breast enlargement patients rate their personal satisfaction at 96.8%. That result mirrors my own impression from my patients. Before and After Photos have just been updated on our website. We have lots of happy patients, have a look here.
Many of the women that we see at consultations for breast surgery complain that they are not happy with their breast size or shape. In addition, women that experience breast changes following one or more pregnancies often report that there is reduced fullness on the top of their breasts above the nipple, including a general reduction in breast size. The decreased fullness may be interpreted as sagging or a loss of perkiness. The most common concern that I hear is the complaint of overall diminished breast size after pregnancy or following weight loss. In most of these cases, augmentation mammoplasty or breast enlargement surgery is the primary procedure that is used to addresses these changes. See our patient's story of surgery, recovery and our interview on an episode of Twin Cities Live, click here to watch video.
June 13th, 2012
Kristina writes about her surgery with Dr. Bashioum:
I want to thank Dr. Bashioum and all his staff for everything they have done for me. I had breast augmentation (enlargement) surgery 2 weeks ago and just had my post op follow up appointment today. Everything is going perfect! I had been contemplating having this surgery for 6 years and I finally got the courage to go ahead with it. I was referred to the Bashioum Cosmetic Surgery Center by a former employee and a friend who had the same surgery. As soon as I walked into the clinic I got a "good vibe." The entire experience  from my initial consultation, to trying on sizes 4 different times prior to surgery, to the day of surgery and now, has exceeded my expectations. The entire staff is so friendly and always knows who I am when I call in. The staff made me feel so comfortable the day of surgery.  
All in all, I am grateful to everyone. I am very pleased with my results and it has only been 2 weeks since my surgery. I appreciate the care and knowledge that they have and I would recommend anyone who is considering cosmetic surgery to improve himself or herself to see Dr. Bashioum.