April 4th, 2019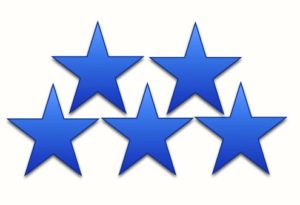 Michele D. writes: "I give Dr. Bashioum and the Cosmetic Surgery Center 5 stars!!
I recently had a Tummy Tuck procedure by Dr. Bashioum as his practice came highly recommended by a close friend of mine. From my first consultation with Bashioum Cosmetic Surgery Center, I have been 100% happy with my experience and confident I was in good hands. Any questions I had were answered immediately, and thoroughly. I was completely prepared for each step prior to, during and after surgery. My husband (who is not easily impressed) was amazed at how organized, friendly and professional every one of the staff was. Dr. Bashioum's years of experience are very evident in his skills. I have just had my 6-wk checkup and I couldn't be happier with the results. I highly recommend Dr. Bashioum to anyone considering undergoing any plastic surgery procedure." (read entire review)
Dr. Bashioum replies, Thank you for awarding us 5-Stars! We are delighted that you took time to include your comments on our Nipntuck.com Blog. It is always rewarding to hear that my staff and I met your expectations in choosing us for cosmetic surgery and in this case, your Tummy Tuck surgery. I feel that by giving patients "informed consent" with all the information and choices, contributes to the experience that you describe. It is our goal to provide a relaxed and professional environment for our patients, supported by our caring and confidential staff. Thank you again for your very kind comments and I will be honored to share them with my staff.
Warm regards,
Dr. Ralph Bashioum
January 25th, 2019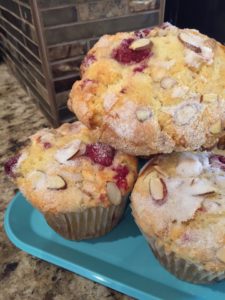 Abdominoplasty surgery or the Tummy Tuck procedure remains in the TOP 5 most requested cosmetic surgeries. Tummy tucks also rank second, following breast enlargement in overall patient satisfaction. Reasons why patients seek surgery include loss of muscle and skin tone, sagging skin and a  tummy pooch or bulge due to pregnancy or fluctuations of weight gain/loss. Patients that I see complain about the resulting appearance to their tummies, commonly called muffin top. Surgery is sometimes required to repair these changes when exercise and diet have failed. The tummy Nipntuck procedure uses liposuction, surgical skin removal, and/or muscle tightening to achieve a flatter stomach. My patients reflect the national norm in reporting great satisfaction after having this cosmetic surgery. When this procedure is combined with breast restoration following pregnancy, it is referred to as the "Mommy Makeover." I strongly recommend doing each procedure separately to insure proper healing and minimizing complications that might arise when doing both at the same time. Mommy Makeovers have become more popular in recent years as more women no longer accept the physical changes that sometimes occur to their body, often caused by the residual result of their pregnancy.
To watch our television interview with my patient (a mother or 3) about her experience and how it changed her self-image following surgery, watch here.
Read more here from our Patient Blog.
Photo courtesy of Pink Mocha Cafe, Hartland.