April 19th, 2019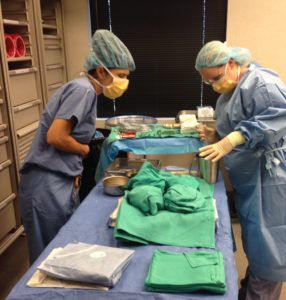 Gregg writes: I am a 66 year old male and had a facelift on 12/26/18. When I was looking into getting some work done I selected several Doctors in the area and had a consult with them. Dr. Bashioum and his team made me feel the most comfortable.I am now about 3.5 months post op. I continue to be very pleased with the work that was done. Everyone on the team makes you feel so comfortable and explains things in great detail and welcomes questions any time. Dr. Bashioum even called me on 12/25/18 in the evening to see if I had any questions prior to surgery. I don't know of any other doctors that would demonstrate that kind of patient care. After the surgery I was surprised how alert I felt. With other medically required surgeries I did not have that experience. Great thanks to everyone on the team!!
Dr. Bashioum replies, Hi Gregg, You are very kind to take the time to include your comments about your facelift experience with the readers on our Nipntuck.com Blog. We love to hear that you are pleased with your results from surgery 3.5 months ago. I'm always amazed that patients are surprised to receive a personal call from me before and after surgery. I like to think that patients appreciate having their questions answers and a phone call is an easy way to put patients at ease. Surgery and recovery is stressful for most patients and a little reassuring goes a long way to ease the experience by knowing what to expect. I will look forward to seeing you again in a few months, Gregg. I will share your comments with my staff, always the highlight of my week! Thanks again, Dr. Ralph Bashioum
March 13th, 2019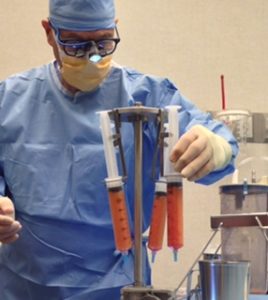 Breast Enlargement is #1 Surgery for 2018. The American Society of Plastic Surgeons has released their annual cosmetic surgery stats compiled for 2018. Again, in the #1 spot is Breast Augmentation (enlargement). In fact, the Top Five are all breast procedures. Over 1.8 million cosmetic surgeries were done last year, in addition to almost 16 million minimally invasive procedures like Botox®.
Not surprising, Liposuction increased by 5% last year, with an intensified interest in fat grafting surgery, where liposuctioned fat cells are reintroduced to sculpt or plump another area in the body. I have noticed that our office is receiving more calls for consultations for this relatively new application designed for liposuction and liposculpture. I find that the popularity has increased by offering natural breast enlargement, natural facial rejuvenation and sculpting other parts of the body using the patients own fat. It is an exciting time to be a cosmetic plastic surgeon.