September 21st, 2021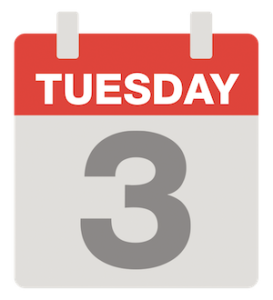 When is the best time to have Cosmetic Surgery? Sometimes my patients want to know when is the best time for them to have cosmetic surgery. Unless there is a particular concern in scheduling the procedure, the best time to consider having elective cosmetic surgery really depends on how much something  bothers you. I find that life circumstances may often drive the decision to make a change. Major milestones, such as a birthday, divorce or losing a loved one, sometimes contribute to wanting physical renewal. And now a new factor appears to be instrumental because during the pandemic, many people were commuting to the office via Zoom. This unusual situation seems to have influenced patients to make several lifestyle changes and cosmetic surgery nipntucks are apparently among those changes.
Of course, it is unwise to rush into the decision to have elective cosmetic surgery. The decision to have surgery requires thoughtful consideration. It should represent a thorough understanding of the procedure, pre-op preparations, post-op care and restrictions, and 100% confidence in your surgical team.
February 16th, 2015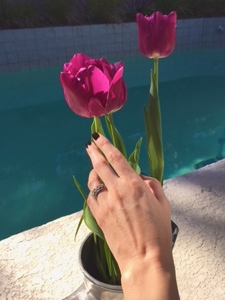 Just when you think social media has covered it all, the popularity of the "selfie" is taken to extremes. Perhaps driven by the photoshopped perfect images flooding the Internet now, savvy social media users want the photo record of their life to be perfect, too. Enter cosmetic surgery hand makeovers for the newly engaged to showoff that new ring in a "ring finger selfie." It used to be that a manicure would be sufficient for engagement ring photos, but now some women are more critical of sharing photos that show imperfections like age spots or wrinkled hands.
While cosmetic plastic surgery is continuing to become more popular in all the traditional categories, such as breast enlargement and facelifts, there has been an expansion in non-traditional areas recently. It is understandable that with every medical advancement, a new market is created and today social media essentially stirs the pot for new cosmetic surgery trends. Autologous fat grafting, is a relatively new technique using your own fat that is injected for plumping up the skin to minimize signs of aging. It is currently being used for a variety of anti-aging procedures. Maybe the added scrutiny of selfies, now make hands and feet also fair game for cosmetic makeovers. While I haven't specifically seen the request for engagement hand rejuvenation surge here in Minnesota, the stigma for having cosmetic surgery has quietly been removed, become more accepted and is no longer reserved exclusively for the rich and famous. Are you ready for your closeup?