January 12th, 2017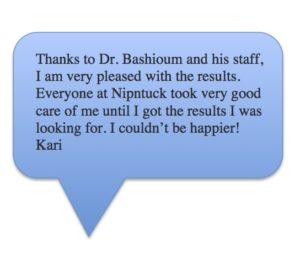 We are delighted to have our patients write to us about their experience after having a cosmetic procedure at Bashioum Cosmetic Surgery Center. In the age of social media however, we have the utmost respect for patient confidentiality and understand that it is rather a personal choice for our patients to post a review. In every case, we have permission to use a review posted on our blog and editorially omit any identifying information, such as last name. A special Thank You to Kari for adding her comments on our blog today! Occasionally, we also have patients volunteer to write a guest blog about their experience of having cosmetic surgery. We find these blogs to be an important educational resource for anyone considering cosmetic surgery and encourage our readers to search "Patient Diary" and"Patient Comments" for those remarks.
July 21st, 2014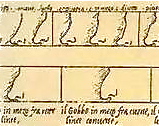 Kristina had a rhinoplasty or nose job and writes:
Thanks to Dr. Bashioum and his team, I feel much more confident about my nose! I told him what I wanted and he did exactly what he said he would do to fix what bothered me.  I am now five weeks out from the surgery and I love the results. Thank you all for your support. I am going to recommend Dr. Bashioum to all my friends and to my mom for her upcoming surgery.
Read more.  Nose surgery has jumped to the second most popular cosmetic surgery request after breast augmentation. According to the ASPRS, 252,352 patients like Kristina have chosen to have their noses reshaped.
Dr. Bashioum describes a typical rhinoplasty, with video clips during actual surgery (not Kristina).  Follow another one of Dr. Bashioum's nose surgeries from start to finish:
Patient Lisa's diary of nose surgery
After photo and patient comments