December 20th, 2019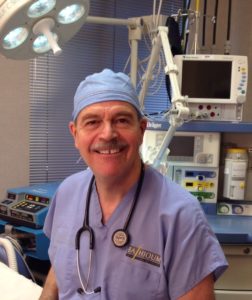 Amy writes: BEST EVER!!! Dr. Bashioum is conservative enough to keep a natural look. I had 2 different surgeries that were seamless and botox several times that left a natural look. I trust whatever Dr. Bashioum recommends. He also clearly cares and is a skilled surgeon and artist.
Dr. Bashioum replies: Dear Amy, thank you for your very kind comments. It is always a pleasure to see you in the office. I've always strived to give patients a natural and aesthetically balanced appearance following surgery or a non-invasive procedure. After more than 30 years, I have found that while most patients, like you, enjoy a more natural look, others prefer something else. It was great to hear from you, thanks again for including your comments on our blog.
Warm regards,
Dr. Ralph Bashioum
January 12th, 2017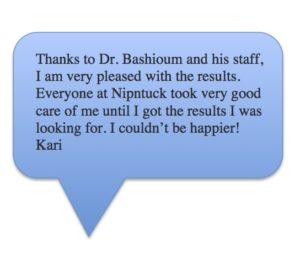 We are delighted to have our patients write to us about their experience after having a cosmetic procedure at Bashioum Cosmetic Surgery Center. In the age of social media however, we have the utmost respect for patient confidentiality and understand that it is rather a personal choice for our patients to post a review. In every case, we have permission to use a review posted on our blog and editorially omit any identifying information, such as last name. A special Thank You to Kari for adding her comments on our blog today! Occasionally, we also have patients volunteer to write a guest blog about their experience of having cosmetic surgery. We find these blogs to be an important educational resource for anyone considering cosmetic surgery and encourage our readers to search "Patient Diary" and"Patient Comments" for those remarks.