November 10th, 2012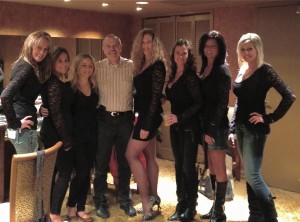 This is my 12th year of participation in the always entertaining KQRS live broadcast in Las Vegas.  We had a great group this year and thank you to all my patients that joined me on stage with Brad Blanks and the KQ Morning Crew.
Here we are backstage are just before joining Tom Barnard and his crazy live audience at the Golden Nugget, Las Vegas.
November 11th, 2011
Here we are in Las Vegas again with KQRS for the live radio broadcast.  Because of the time change, we had to be on stage ready to go at 3:30AM!
Left- Backstage with Brad Blanks.  Right- Me with Terry and Bob during the broadcast.