January 16th, 2023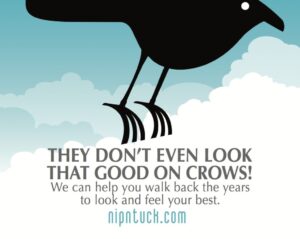 During the process of facial aging, wrinkles may develop at the corners of the eyes. When these wrinkles become more pronounced, it often causes a tired or aging facial appearance. The good news is that an easy non-surgical procedure is available. FDA approved injections provide almost immediate results to smooth your "Crow's Feet."
Say goodbye wrinkles! Give us a call.
October 14th, 2022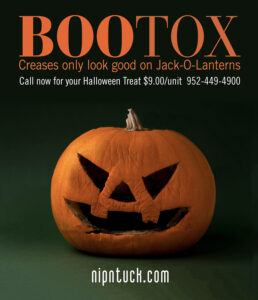 Boo! It's almost Halloween.
Don't look Spooky! Why not "Treat" yourself to Botox® and erase all those scary wrinkles and frown lines with ease with NipntuckLite™ Facial Rejuvenation. Get Results Without Surgery.
Happy Halloween: Take advantage of our offer that runs thru Oct 31,2022.