August 23rd, 2019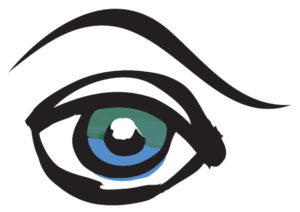 Daria writes Google 5-Star review, "I went to Bashioum Cosmetics for an eyelid lift and couldn't be happier with the experience and my results. The staff is incredibly friendly, caring, and professional, and Dr. Bashioum is very skilled in his art with great bedside manner. Thank you all at Bashioum Cosmetics for a wonderful experience! I can't wait for my next "update" with you all!
Dr. Bashioum replies, "What a nice way to end the week, by reading your 5-Star review this morning! It is always a pleasure to hear from patients that we met their expectations and gratifying to know that our effort to provide a pleasant surgical experience for our patients is appreciated. I will be especially pleased to share your comments with my great staff, because we all strive to provide the experience of having eyelid surgery that you have described. Thank you for your most kind comments." Dr. Ralph Bashioum
October 3rd, 2016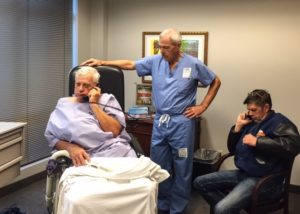 Last week the KQRS Morning Show with host Tom Barnard, did a live broadcast with Dave Mordal calling Tom's nipntuck surgery play by play. Dr. Bashioum stands by to chat with listeners before prepping Tom for his surgery.
In case you missed tuning in for the Thursday Morning Show, go to KQ 92.5 FM podcast or listen online.  You can also see video clips and other photos on our Nip N Tuck Facebook Page here.
Everyone at Bashioum Cosmetic Surgery joins The Morning Show listeners to wish Tom a speedy recovery. Keep in mind that facelift surgery may take 6 weeks to 6 months for a complete full recovery and many of our patients find that the most difficult part of having surgery is being patient during this healing process. You can see more info on Facelift Rejuvenation here.