October 3rd, 2016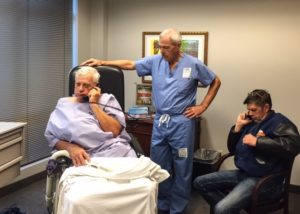 Last week the KQRS Morning Show with host Tom Barnard, did a live broadcast with Dave Mordal calling Tom's nipntuck surgery play by play. Dr. Bashioum stands by to chat with listeners before prepping Tom for his surgery.
In case you missed tuning in for the Thursday Morning Show, go to KQ 92.5 FM podcast or listen online.  You can also see video clips and other photos on our Nip N Tuck Facebook Page here.
Everyone at Bashioum Cosmetic Surgery joins The Morning Show listeners to wish Tom a speedy recovery. Keep in mind that facelift surgery may take 6 weeks to 6 months for a complete full recovery and many of our patients find that the most difficult part of having surgery is being patient during this healing process. You can see more info on Facelift Rejuvenation here.
June 18th, 2015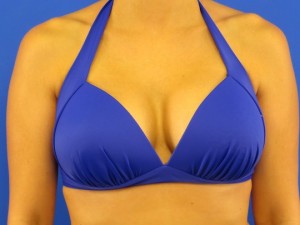 Are all breast enlargement surgery results the same? I frequently get this question in my office. The short answer is no. Each plastic surgeon has a particular aesthetic  or individual style for how they do surgery, resulting in a specific "look" after surgery. My practice has been built on the natural appearance that I strive to give to my patients. While this is not every patient's desire, the majority of my practice finds a natural result to be important. An effective way to evaluate a surgeon's results is to look at Before/After photos.
According The American Society of Plastic Surgeons,  Breast Augmentation surgery, commonly referred to as breast enlargement or "boob job" remains #1 in the Top 5 ranking for the most requested cosmetic procedures for last year. More than 286,200 women chose to have this surgery. These statistics are consistent with my practice. It's important to note that there are several choices for breast enlargement including silicone or saline implants and using the new technique of Lipo-Fat Grafting. I recommend that patients should consult with a board certified plastic surgeon to understand all available options when considering a breast enlargement.