November 23rd, 2015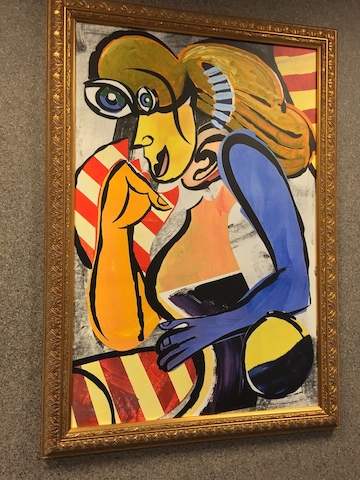 TOP MYTHS OR MISCONCEPTIONS ABOUT COSMETIC SURGERY
Patients often ask me some of the same questions and many of them are the myths that I will address in this new series.
MYTH: Only plastic surgeons can legally perform cosmetic surgery. Surprising there are no restrictions governing what type of physician can perform any medical or surgical procedure. Virtually every state in America, provides that any licensed physician can do brain surgery, open-heart surgery, etc. However, common sense usually limits the scope of a doctors own practice. So it is important to understand individual qualifications when choosing a cosmetic plastic surgeon. Basic facts to consider include evaluation of Board Certification/s, (American Board of Medical Sub-specialties) and the quality of patient surgical results. Another important indication includes both patient and physician referrals. All of this information is equally important and is significant in not only choosing your cosmetic plastic surgeon, but any physician under your consideration. Understanding the qualifications of your cosmetic plastic surgeon is paramount, board certification is the gold standard. Do your homework and check here at the American Society of Plastic Surgeons.
August 9th, 2010
Monday Myths: Getting a surgical wound wet is bad
Washing an incision after surgery is not bad.  It is important that only clean running water (showers only) and soap are used.   Baths must be avoided, as sitting in the water can contaminate it and lead to bacterial contamination.  The same is true for washing dishes when there is an incision on the hand, as there can be considerable oral bacteria contamination on eating utensils.
I believe that gently washing incisions in the shower within 24 hours after surgery does two things.  First, it reduces the normal bacterial growth on the skin around the incision.  Secondly, the normal debris and blood that can contaminate the surrounding skin following surgery are very easily washed away in the shower, significantly eliminating risk of infection.  Bacteria love to live in this stuff, especially the bacteria which most commonly cause infections (Staph and Strep).  Once the incision is washed, it is important to allow the wound to air-dry completely.  Bacteria hate dry environments.  Keeping the incision dry is also very important, so  avoid getting perspiration onto the incision.   This is particularly true when the incision is in the groin or armpit area.
I find that after my patients have a shower, it actually makes them better, too.   It is a great first step in getting back into your daily routine.  It is important to follow the after-care instructions regarding activity, but the sooner you resume your normal life, the sooner you will recover and interestingly, patients report that they have less pain.