March 22nd, 2022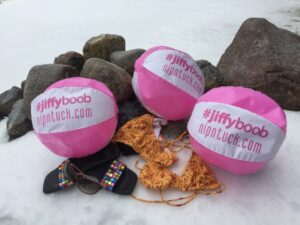 Dreaming of a Beach Party as temperatures start to get warmer, but the snow has not completely melted in Minnesota yet? Are you feeling  a bit deflated and want to get your bounce back? Maybe now is the time to explore your options before heading to the beach this summer.
We are especially excited to offer our patients the Nipntuck Natural Breast Enlargement™ which is an innovative procedure using your own fat to plump deflated breasts. We can help to sort out all your options that we like to smile and call #JiffyBoob!
For general breast surgery information online and here for a complimentary consultation, or simply call our office to request an appointment at our Lake Minnetonka Wayzata office at 952-449-4900.
September 8th, 2011
Women who have fat graft injections or lipofilling after mastectomies face no greater risk of disease recurrence than those who do not undergo lipofilling, according to a recent study by European plastic surgeons.
Following surgery, many cancer patients are left with severely damaged skin and tissue.  Lipofilling is a specialized fat grafting surgical procedure in which aspirated (liposuction) fat tissue is first taken from a donor site.  Typical donor sites are the abdomen or flanks.  Then it is centrifuged, treated and injected into the breast.  The fat grafts naturally contain a population of adipose cells and the regenerative properties of the cells are particularly beneficial in healing tissue damaged by radiation.
Fat grafting is a less invasive technique to fill the void of tissue loss in reconstruction of the breasts.   Liopfilling offers women another choice and it is a technique that does not require immediate action following a mastectomy.