March 10th, 2014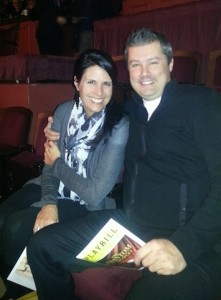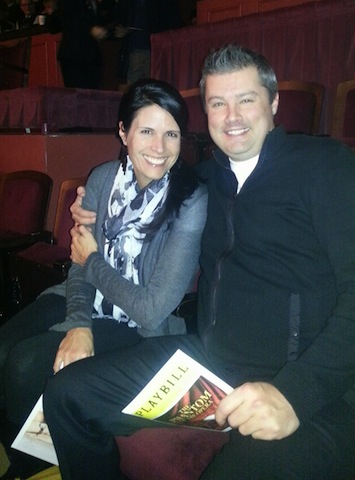 Michelle's Patient Blog: My Surgery Day
Michelle writes: It's the day of my surgery day. Of course, we would pick the coldest day in Minneapolis in like 20 years to have surgery, geez! I'm ready to get on my way, and I am nervous, but to be expected I think.
Everyone, I mean everyone, was very prepared when we got there. Even my fiancé noted how "they were on their game." They answered every question I had, before I had time to ask it. They went over everything that was about to happen. They gave me some medicine to calm me down. I was a bit nervous. Dr. Bashioum was great. He came in, marked me up, explained what they were doing the whole time. The nurses and all the staff were VERY calming. All set, and I walked into the operating room. When I work up from surgery, the pain is very, very minimal.  The Doctor told my fiancé that I did well, and that everything went as planned.
The drive home and pretty much the rest of Monday was kinda blurry. The swelling and icing is probably the part that hurts the most. Otherwise, I was very pleasantly surprised at how little pain there is! The pain was a worry point for me, so I'm very happy right now.
Next time: Read how my recovery goes here.
March 3rd, 2014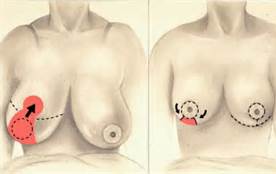 Michelle's Blog Continues: Part 4.  It's the day before my surgery.  I only get nervous when I really think about the surgery itself, otherwise, the anticipation and excitement prevails.  I have everything done in the house, and have started on drinking my 1 GALLON of water!  How I am going to accomplish that in one day is kind of taxing.  I don't think I have ever had that much to drink in one day. Start early, that's my plan.   7am: glass number 1.
I have thought about telling family and friends.  Not many people know.  I think it is much more of a personal decision, and to those who have known me my whole life, like my mom for example, they understand.  Those who haven't, I fear will think it is all out of vanity that I undergo an elective procedure.  So, to avoid any toxicity in my life (which is my new years resolution too) I have told only those closest to me what is happening.  And of course, they are all very supportive.
I guess I am expecting a huge change right out of the gate.  I am getting a reduction and a lift.  So small things, like not feeling my breasts laying on my ribcage, will be great!  Once healed, I expect that I can work out, or run, with one sports bra.  I am hoping that my shoulders don't hurt and that bra straps don't leave cuts in my skin after a workday.  I guess I don't care or haven't really thought about how others will see me or notice?  That really hasn't come into play at all in my decision or thoughts about this surgery.  This is all about me.
1 GALLON of water down, check! Now if I could just fall asleep…
Next time: My Surgery Day, read here.