New 5-Star Rating for Dr. Bashioum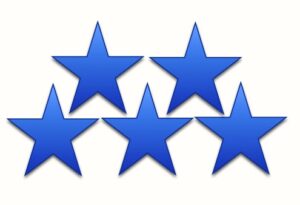 It is always rewarding to receive a 5-Star Review Rating and in this case, my patient understood the importance of my health and safety guidance regarding cosmetic surgery and successful outcomes. Robin, thank you for your very kind comments, here is an excerpt:
Robin writes: "5 stars is not enough to describe my experience at Bashioum Cosmetic Surgery Center! Dr Bashioum was wonderful in explaining the process for fixing my eyes. He also explained why it was necessary to lose more weight before being able to have a successful tummy tuck. Not just the cosmetic reasons but for health reasons as well. My husband went with me for my consult, and we were both impressed with the level of concern for the best possible outcome. The care I received before, during and after the procedure was outstanding. Anytime I had a question, they were quick to respond. I would never go anywhere else, see you in the fall/winter when I achieve my weight loss goals.