Diary of My Facelift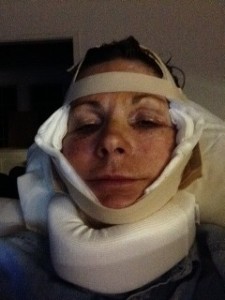 This is the first blog entry for my facelift diary. Why have my plastic surgeon husband perform my cosmetic surgery?  Here is my "selfie" just 1 day after my facelift surgery. Watch our television interview on Twin Cities Live this Wed and judge my results for yourselves! The facelift diary blog of my nipntuck recovery continues.
2 Responses to "Diary of My Facelift"
Julie Conner Says:
June 9th, 2014 at 9:47 am

Want to read diary

nipntuck editor Says:
June 9th, 2014 at 5:03 pm

Hi Julie,
Lindsay will be posting her video diary later this month. She has lots of film to edit!
COMMENT OR QUESTION