June 10th, 2013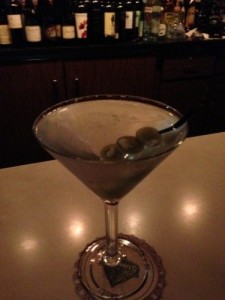 Reader Question: I'm having surgery right after the 4th of July. Can I still have a cocktail to celebrate?
Pre-surgery instructions include many do's and don'ts.  One of the most frequent questions I hear relates to alcohol use before and after surgery.  I advise my patients not to have any alcoholic drinks (including beer and wine) for one week before surgery, also to refrain from having any alcoholic beverages for two days after  your surgery date and to not resume as long as you are taking prescription medications.
Numerous studies have been done about the effects and risks from alcohol and drinking prior to surgery. Alcohol interferes with anesthetic medicines and may contribute to excessive bleeding.   If you might have difficulty in complying with these restrictions, it is important to address your concerns with your physician prior to surgery.
November 7th, 2011
My husband and I are going on a cruise for New Year's, is it too late to get a facelift?
Modern facelift techniques have a relatively short recovery period, so most patients are out and about in six to seven days after surgery.   However, the initial swelling and healing period following the surgery lasts for about 6 to 8 weeks.  Assuming you are a good candidate for surgery, having the surgery now provides adequate recovery time for recovery before traveling.
It is important to remember a couple of things.   First of all, it is never wise to plan elective surgery too close to a big event because there is often significant stress involved.   Adequate preparation time for surgery and recovery help alleviate this added stress.  We have several of my patients who wrote blog diaries about their own experience having a facelift.  Use our Search Feature at the bottom right side of the page to read them, some include actual surgery footage.
Secondly, it is your responsibility to follow before and after instructions carefully for facelift surgery.   A smooth recovery often rests on patients following doctor's orders following surgery.   The detailed instructions that I give to my patients are designed to reduce the risks of complications and offer the best insurance for a speedy recovery.   Finally, completing facelift surgery at least 6 to 8 weeks before any big event, will enable you to look and feel your best.   Allowing plenty of time for recovery assures a natural and rejuvenated look, so you will look and feel great in time for the New Year's Eve toast on the ship!