September 30th, 2013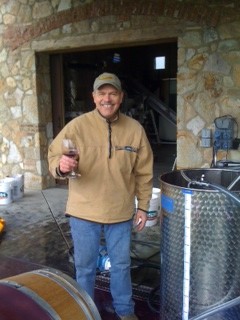 It's harvest time at Kitchak Cellars in the Napa Valley and there's nothing better than the free run juice from freshly crushed grapes.
By all accounts, it looks like 2013 will be an extraordinary vintage. It's an exciting time in the valley and the fragrance of harvest time is unmistakable. Working with Peter Kitchak in the winery sure does make me appreciate a glass of good wine.
September 26th, 2013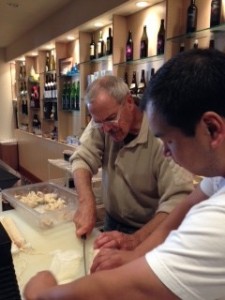 Here I am lending surgical precision to Chef Billy Enkhbileg Tserenbat at Sushi Fix, as he prepares our collaboration for Foie Gras  sashimi. The  seasonal special will debut on his menu today, Thursday 9/26.  Minneapolis is fortunate to be able to enjoy the extraordinary talents and creativity of this young chef.
Lindsay filmed and edited this short film about  Sushi Chef Billy, as he shares his story about how a boy from Mongolia ended up with his new restaurant and is living his dream at Sushi Fix, in Wayzata. Watch it click here:  YouTube link