Dr. Bashioum as Winemaker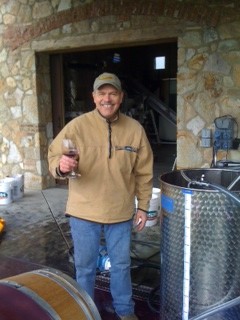 It's harvest time at Kitchak Cellars in the Napa Valley and there's nothing better than the free run juice from freshly crushed grapes.
By all accounts, it looks like 2013 will be an extraordinary vintage. It's an exciting time in the valley and the fragrance of harvest time is unmistakable. Working with Peter Kitchak in the winery sure does make me appreciate a glass of good wine.
COMMENT OR QUESTION