December 23rd, 2012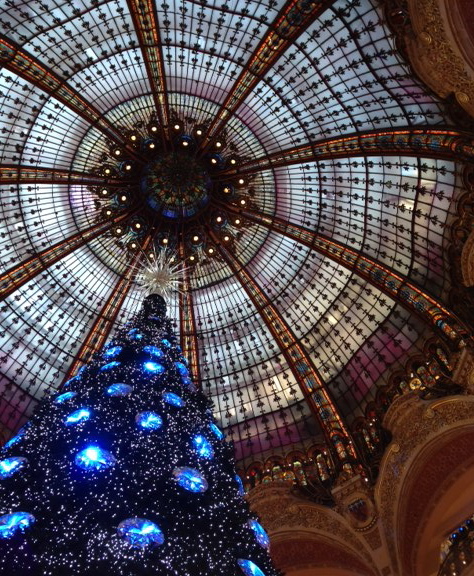 Galeries Lafayette, the fashionable department store in Paris started out with humble beginnings in 1895.   A year later, the owners acquired the property it occupies now and hired architect Georges Chedanne to design the store at the current Haussmann location, where the opulent Art Nouveau glass dome and staircases were finished in 1912.
This 10-story flagship store in the 9th arrondissement is always decked out for the Holidays.   We took our photo of the giant Christmas tree, while standing on the first floor in the stunning atrium under the stained glass dome.
March 5th, 2012
We were walking in the Rancho Equestrian neighborhood this weekend near the Disney sound stage in Burbank and passed a film crew hard at work.  Not wanting to look like tourists, nobody wanted to ask what they were filming!  It is common for film production to take place all around Los Angeles and for the most part, locals pay little attention.