August 24th, 2018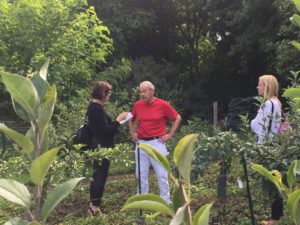 Get your sneak peek here for Sunday's House and Garden section in the Star Tribune! Posted now online.
Star Tribune AUGUST 24, 2018 — 2:55PM
Wayzata plastic surgeon grows rare fruit that ends up on Bellecour's menu. Surgeon by day, gardener by night, a physician pushes the limits of growing in  Minnesota. 
HOME & GARDEN Sunday, August 26,2018
Story By Kim Palmer and Photos by Renee Jones Schneider
http://www.startribune.com/wayzata-plastic-surgeon-grows-rare-fruit-that-ends-up-on-bellecour-s-menu/491662691/
August 15th, 2018
BEWARE OF PHOTO FILTERS: "Selfie-itis"
Do you use photo filters on social media like Instagram or Snapchat? There is new data suggesting that the extreme use of glamor filters on social media might cause BDD or Body Dysmorphic Disorder. According to the Mayo Clinic, BDD is described as intensely obsessing over your appearance and body image, repeatedly checking the mirror, grooming or seeking reassurance, sometimes for many hours each day. So when a person gets used to seeing themselves in Selfies that are not accurately representative of how they really look, dissatisfaction of personal appearance might start to take hold. In the past, expensive photo altering programs used to be available only to Hollywood stars, to create clear skin, flawless hair, and slenderized body parts. Retouched photos filled glossy pages of popular magazines. Now in this hyper digital age, social media users are turning to relatively inexpensive custom filters to look perfect, like the one above. Plastic Surgeons, including myself, are seeing more patients not happy with their online photos. It is important to know the warning signs when a fun hobby becomes an unhealthy obsession. When BDD leads to obsession and the inability to function adequately in your daily life, causing significant distress, there may be a problem. Perhaps it is time to consult with a mental heath professional, not a cosmetic surgeon. Physicians, as well, need to be aware of what I call Selfie-itis.
Screenshot above- RetouchMe: Body & Face Edition, Beauty app for Perfect Selfie
by Alexander Lozitsky