June 13th, 2015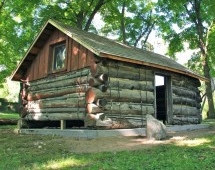 The newly installed historic trappers log cabin in Shaver Park, Wayzata will be open to the public on Sunday June 14th from 12-2PM, weather permitting. Snacks and a coloring contest is sponsored by the Heritage Board, Parks and Trails Board and the Lake Minnetonka Trolley.
The trolley runs throughout downtown Wayzata with lots of stops, including the beach. Hourly schedule on Thursday and Sundays from 10AM- 4PM
Click here for a complete trolley schedule for Wayzata.
Facebook.com/lakeminnetonkatrolley
June 12th, 2015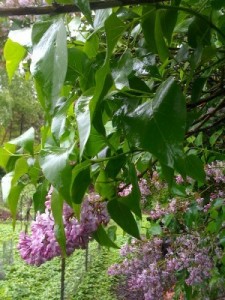 It's the last of the lilacs for this summer. The warm weather has brought the showy blooms to an end. Time to plant the corn and weed all the transplanted seedlings I put in  a couple of weeks ago. MN gardening is in full swing!