Botox ® Approved for Crow's Feet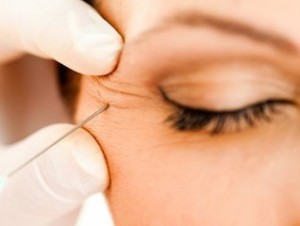 Last week, Allergan announced approval by the U.S. Food and Drug Administration (FDA) to market  Botox ®  Cosmetic for the treatment of moderate to severe lateral canthal lines, commonly known as "crow's feet" lines. Botox ® is the first and only product of its kind approved for this indication. It was first approved in 2002 for the temporary improvement of moderate to severe glabellar lines or frown lines between the brows for patients aged 18 to 65 years.
Now the prescription medication can also be injected into the muscles around the eye area to temporarily improve the look of moderate to severe crow's feet lines in adults. It works by blocking nerve impulses and reducing movement to the muscles around the eye area. The decreased muscle activity helps to lessen the appearance of crow's feet lines for noticeable results.
It is a quick procedure that I do in my office and generally requires no downtime or recovery. However, since it basically paralyzes the nerves, it is important to have it administered by qualified physicians to assure a safety.
For a limited time only, we are offering great pricing for Botox ® injections at $150.00 for 20 units. Please call our office today at 952-449-4900  to schedule your appointment with Dr. Bashioum for physician administered injections.
Be sure to mention this post and LIKE us on Facebook, FOLLOW us on Twitter!
Photo: Courtesy The Boston Globe
COMMENT OR QUESTION