January 30th, 2013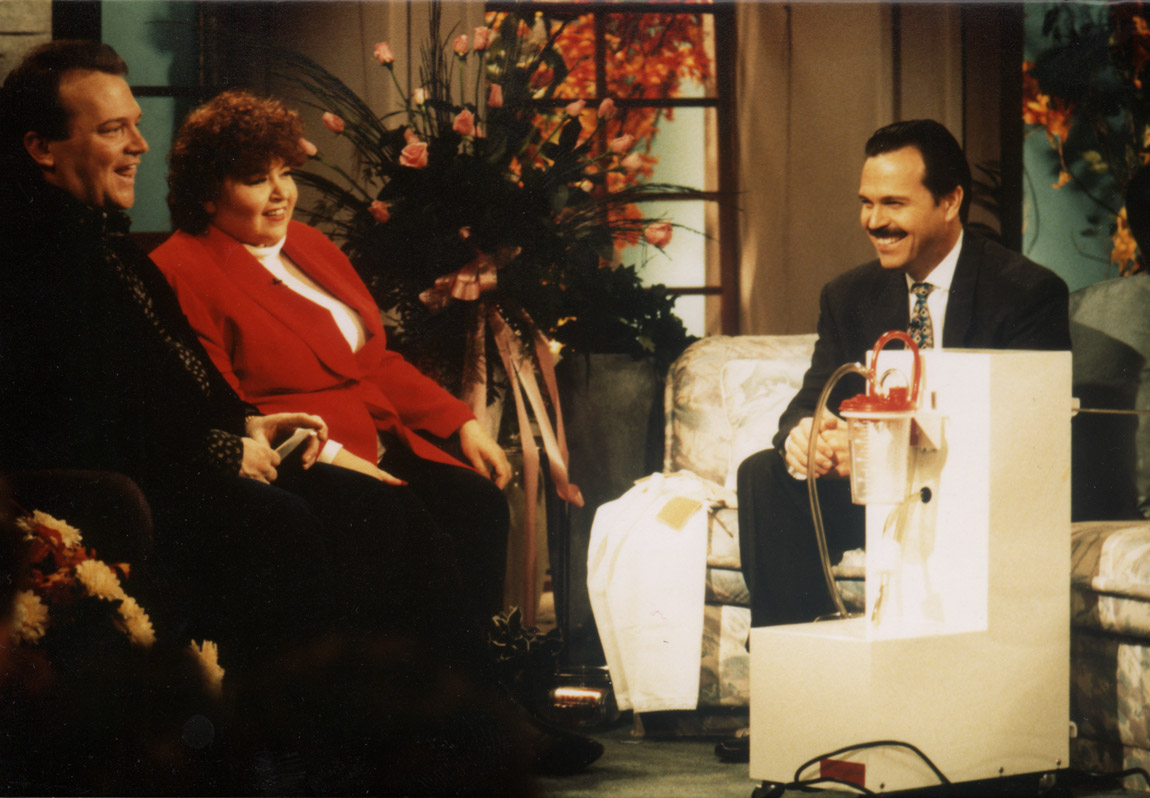 Steve Edelman and Sharon Anderson, hosts of "Good Company" (the highest-rated local talk show in the country), talked with Tom and the gang on the Tom Barnard Podcast #118.  Both Tom and I appeared a number of times on that show.  I have fond memories of being a frequent guest on their set at KSTP and pictured here with Tom Arnold and Roseanne Barr talking about liposuction. We also filmed a few episodes of their show "Grow It" in my garden in Wayzata.
Long before reality television, "Good Company" was way ahead of the current trend and sent a crew to broadcast from my operating room. They filmed me performing cosmetic surgery, what might have been the first facelift footage to air live.  
Steve has a new project in development to help guide baby boomers navigate their retirement. He co-developed the Unfinished Business Workshop by blending state-of-the-art video storytelling and computer assessment technology with the dynamic Esalen workshop processes.
August 31st, 2012
Editor's Notes, Lindsay writes:
We have another Hollywood connection of sorts, this time to the popular E! TV series, "Keeping up with the Kardashians."   Our family friend Dr. Nicki (Monti) appeared in a 2-part storyline with the Kardashian clan participating in group therapy.   In the first of the two poignant episodes, she strikes a particularly emotional cord.   The second part airs on E! Sunday, Sept. 2nd at 9/8c following a repeat of Part 1.   By the way, Oprah is also a guest on the show!    
Dr. Nicki J. Monti, MFCT is a psychotherapist working with individuals, couples and groups.  She describes her work as specializing in relationships — to self, to other and to life.  I am a pleased to be a contributing writer for her online magazine, Our True Love Ways.