Master Gardener Plant Event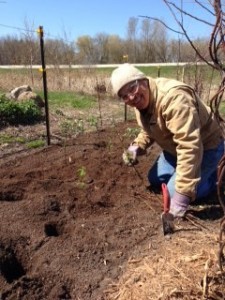 May 17th is the sixth annual University Extension plant sale. The free event takes place at the Hopkins Pavilion. The featured seedlings are generally unavailable in local garden shops because they are winners of the statewide Master Gardener Trials. Lots of experts will be around to answer questions and offer advise about Minnesota gardening. Doors opens at 9:00AM and proceeds benefit Master Gardener community programs. For more information click here.
Photo: Dr. Bashioum plants new willow seedlings in his Wayzata garden.
COMMENT OR QUESTION