LAFD Fills The Boot for MDA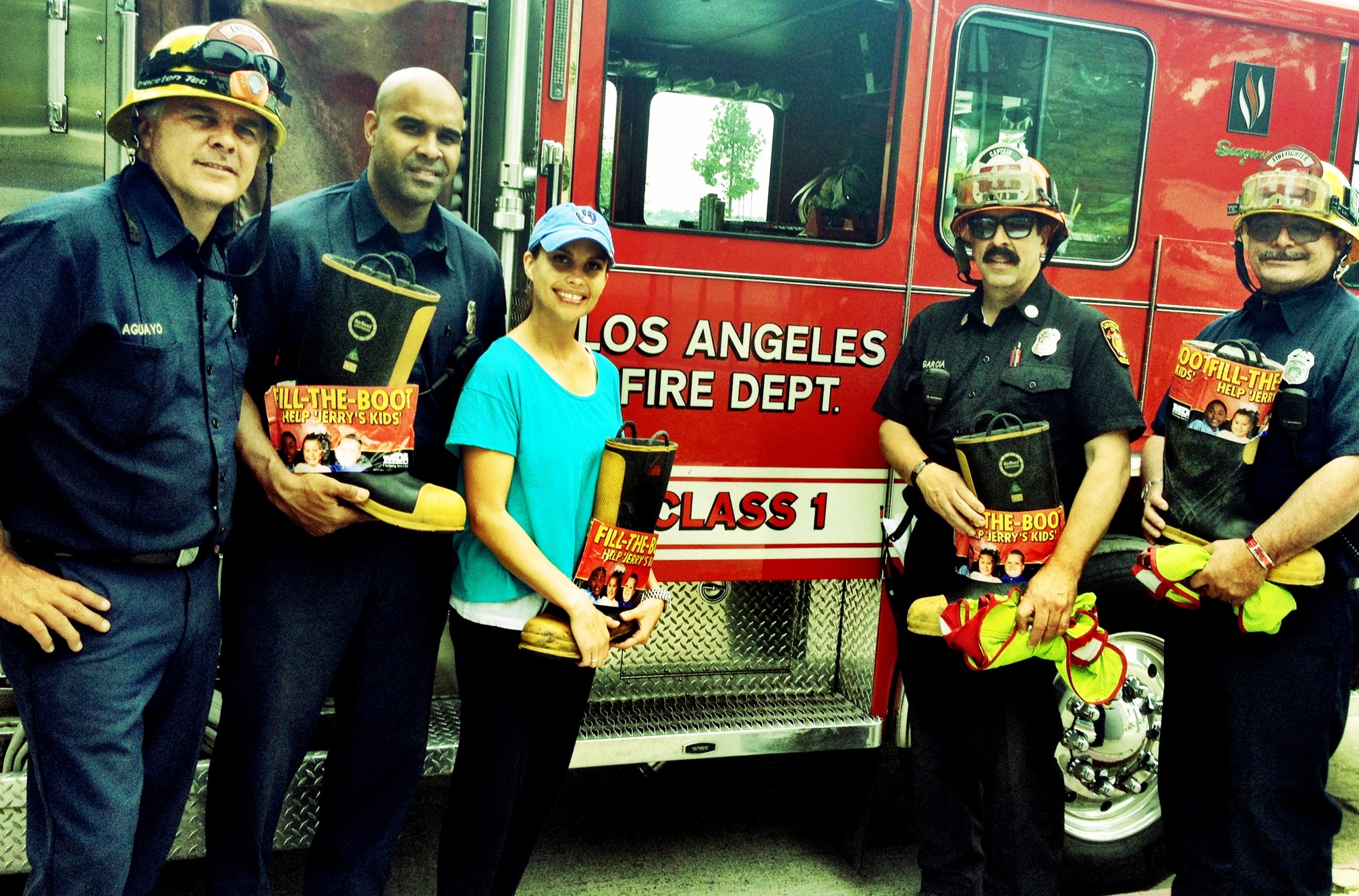 Local Los Angeles Firefighters joined Muscular Dystrophy Association volunteers at locations across Los Angeles last week to gather donations for MDA.
Volunteer work can be fun!  Daughter Ashley helped Captain Garcia, along with his team of firefighters from Battalion 2/Station 44 collect donations in Eagle Rock.
Last year, the Los Angeles Fire Department raised $178,855 for the Muscular Dystrophy Association.
COMMENT OR QUESTION