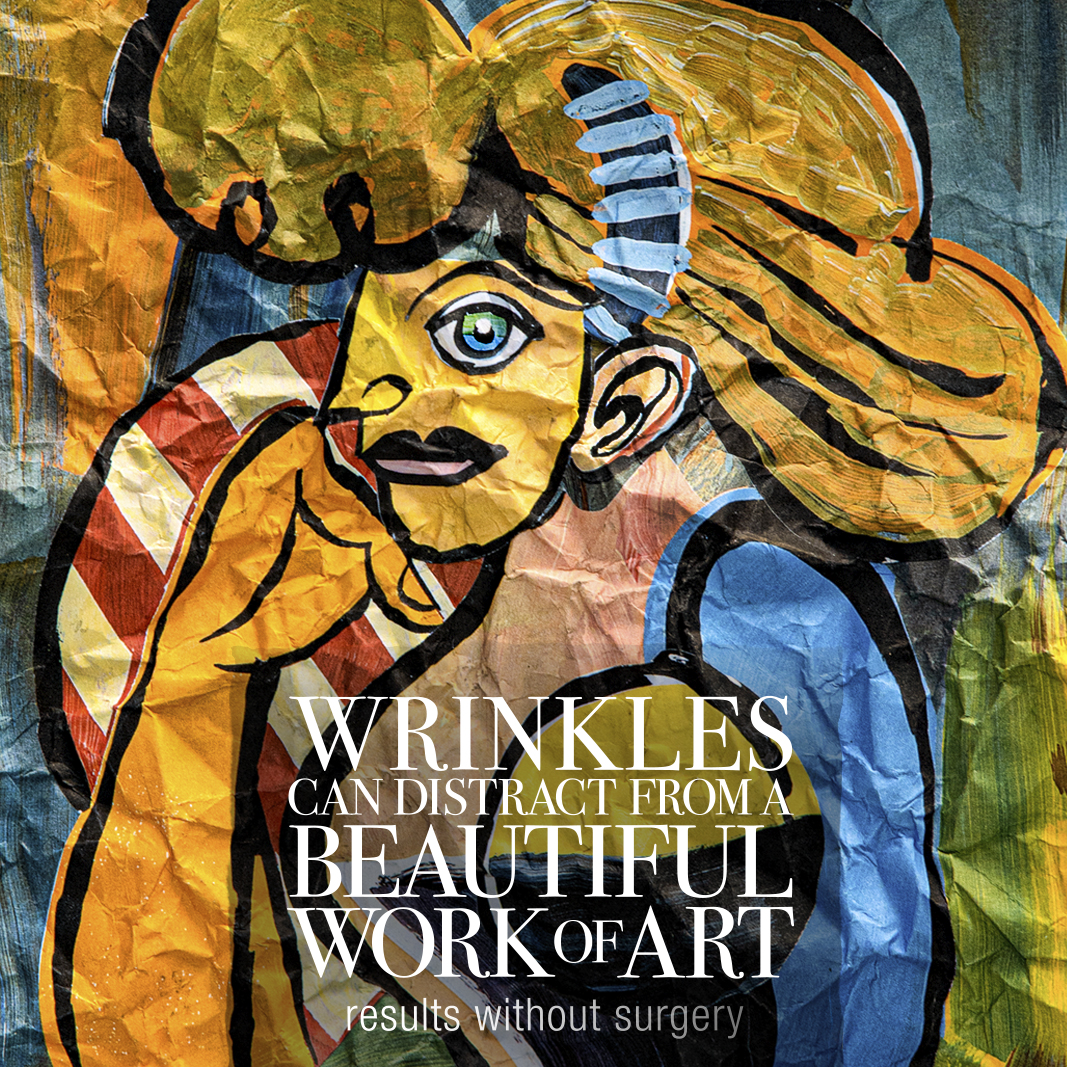 Ready to look your best?
Nancy Ruth, RN is our own "Injection Whisperer" for all your anti-aging results without surgery.
Presenting our new NipntuckLite™MedSpa offering the most innovative techniques with a wide range of facial rejuvenation services, for results without surgery. We exclusively feature the latest in scientific clean skincare product lines to complement our new services. AlumierMD and DefenAge® anti- aging strategies are formulated to refresh and rejuvenate your appearance.
Bye-bye Wrinkle Injectables and Fillers
Botox® and Dysport® are FDA approved and is a proven preventative procedure that freezes the affects of the aging process, such as wrinkles, lines and crow's feet. There are many medical professionals who offer injections, but receiving your injections from our skilled and highly trained Registered Nurse will give you trusted outcomes.
How do Botox® and Dysport® work? When you receive either of these specifically placed injections, it relaxes your muscles by blocking nerve impulses, which lessen the muscle contractions that cause wrinkles. Treatments may last three to six months and the results typically take two to three days to see, however, it may take up to a week for full results. Smooth out wrinkles and give your face a boost!
Facial Rejuvenation Treatments
Anti-Aging Treatments Results Without Surgery
We offer a full range of Restylane® injectable products, including Kysse™ and Sculptura®, as well as Versa™ filler by Revanesse®. These are all excellent choices to minimize fine lines and effectively add volume and refresh in areas where the aging progression has occurred. Try our customized packages to look and feel your best, without the pesky recovery from surgery.