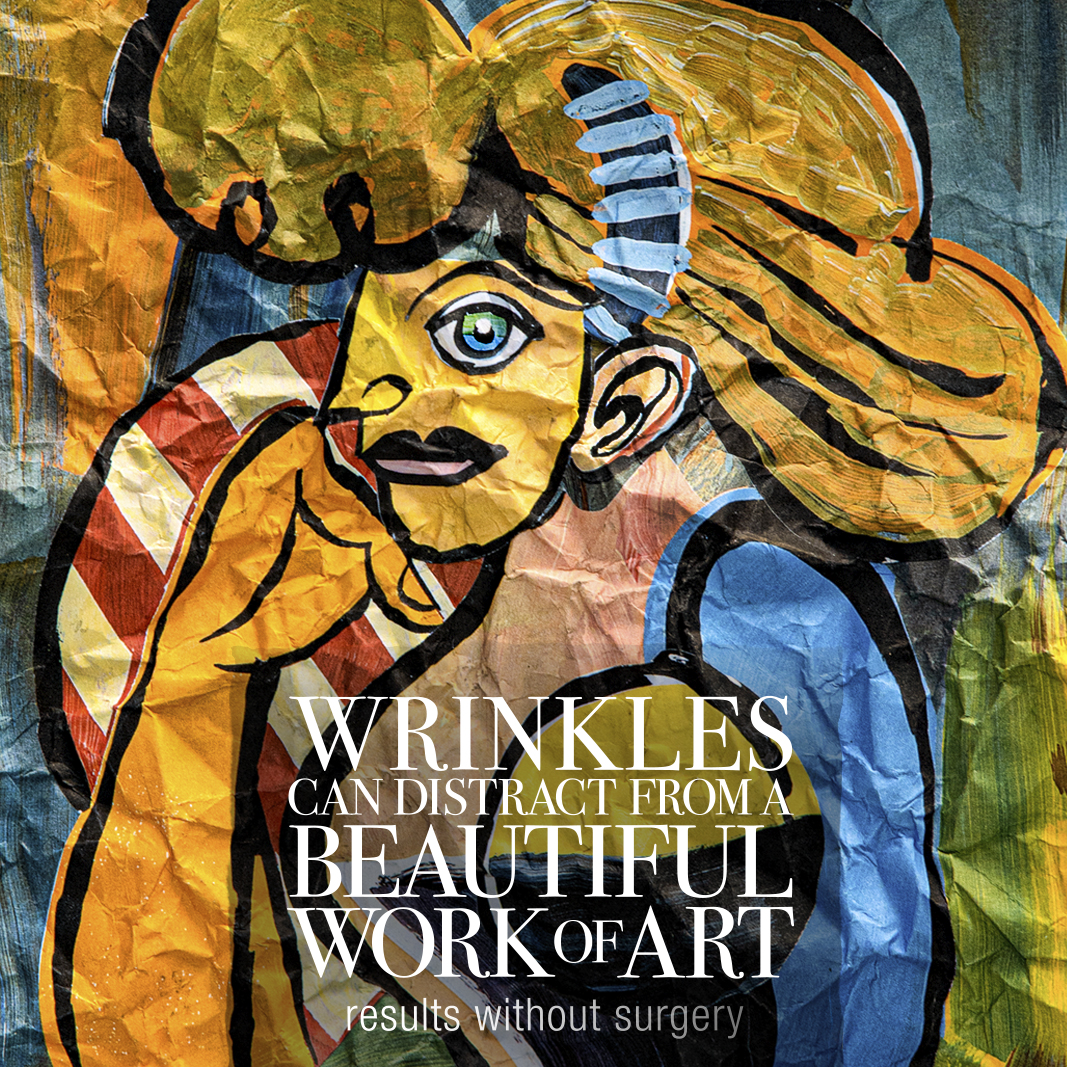 Ready to look your best?
Presenting our new NipntuckLite™MedSpa offering the most innovative techniques with a wide range of facial rejuvenation services, for results without surgery. We exclusively feature the latest in scientific clean skincare product lines to compliment our new services. AlumierMD and DefenAge® anti- aging strategies are formulated to refresh and rejuvenate your appearance.
Bye-bye Wrinkle Injectables and Fillers
Botox® and Dysport® are FDA approved and is a proven preventative procedure that freezes the affects of the aging process, such as wrinkles, lines and crow's feet. There are many medical professionals who offer injections, but receiving your injections from a skilled and highly trained Registered Nurse will give you trusted outcomes.
How does Botox® and Dysport® work? When you receive either of these specifically placed injections, it relaxes your muscles by blocking nerve impulses, which lessen the muscle contractions that cause wrinkles.
Treatments may last three to six months and the results typically take two to three days to see, however, it may take up to a week for full results.
Facial Rejuvenation Treatments
Anti-Aging Treatments Results Without Surgery
Medical Hydrofacial
The Medical Hydo-facial hydration skin treatment improves dull and dry skin, minimizes fine lines to promote a healthy and fresh appearance. Our treatment includes super serums that are tailored to support your skin's specific needs.
Deluxe Medical Hydrofacial
The Deluxe Medical Hydo-facial hydration skin treatment includes facial lymphatic massage (drainage) and treatments to a cleanse and peel, extract and hydrate. You leave feeling relaxed with a upper body and facial massage. It is often part of the "Selfie" Makeover, which is a personally customized series of treatments aimed to improve your Zoom or social media appearance.
Micro-needling Skin Pen
The Micro-needling or Skin Pen treatment begins with dermablading to prep your skin. Then each area of the face is evaluated to determine the precise needle depth to ensure a safe and effective treatment. Micro-needling stimulates collagen production reducing the appearance of wrinkles, fine lines and creases. Your skin is poised to feel refreshed and rejuvenated. You are also provided post care instructions and 3 days of post care products.
Medical skin peels
Our Medical Skin Peels use a customized approach. We combine a dermablading treatment that is enhanced with an AlumierMd Enzyme with a Brightening accelerator peel or selection based on your skin. This personalized custom combo is an effective treatment that exfoliates, brightens and hydrates. Your skin feels smooth, hydrated and revitalized. A perfect 4 week maintenance regimen!
Our new Vitality Institute- VI PrecisionPlus Peel boasts a powerhouse formula to reduce uneven skin tones and hyperpigmentation. It promotes cell turnover to improve the skin and restore the glow of natural healthy skin.
Dermablading
Our Dermablading treatments are expertly performed by our skincare specialists. A sterile blade is used to gently debride (remove) dead skin cells of the outer layer of dull surface skin, along with any "peach fuzz" or fine hairs. This procedure reveals a smoother and brighter complexion in minutes.